'Tenet' Trailer: Nolan's next flick involves time-travelling spies. I'm fucking in!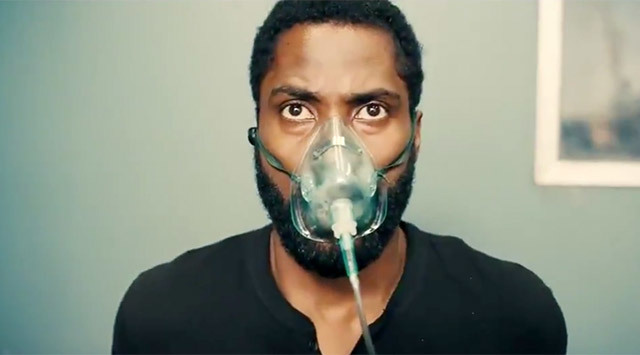 It's here! Finally! The trailer for Nolan's next movie, Tenet. It had been dropped in theaters this summer, but now the Powers That Market have finally seen fit to usher it onto the internet.
After the jump because it's a fucking Twitter video.
As well, let me know what you think!
After being quietly released in theaters earlier this summer, the teaser trailer for Christopher Nolan's newest feature film Tenet has finally hit the internet.

While the teaser trailer was aired prior to screenings of Hobbs & Shaw back in August, the roughly minute-long clip had yet to be released online in high-definition. Until now.

Starring John David Washington (son of Denzel) and Robert Pattinson, Tenet marks Nolan's first directorial effort since 2017's Dunkirk. While not much is known about the film's plot, it's been widely believed that the story will center on two time-traveling spies, likely portrayed by Washington and Pattinson. In May, Warner Bros. confirmed Tenet is "set in the world of international espionage.

Additionally, Tenet is reportedly one of the most expensive films that Nolan as ever made.

Tenet marks another milestone in Robert Pattinson's massive career-revival, as the former Twilight star — who has spent the last decade or so on the indie film scene — is now on the verge of becoming one of the biggest movie stars in the world. Not only is he starring in Nolan's Tenet, but he's receiving widespread critical acclaim for his performance in the indie psychodrama The Lighthouse and the Netflix period epic The King. Then, of course, he will portray the iconic Dark Knight in The Batman in 2021.

Tenet — which also stars Elizabeth Debicki, Aaron Taylor-Johnson, Michael Caine, Kenneth Branagh, Clémence Poésy, and Dimple Kapadia in addition to Washington and Pattinson — is set to be released in theaters in the United States on July 17, 2020.
NEW TEASER | 'Tenet' from Christoper Nolan pic.twitter.com/cdtXQzTIX5

— #REELIT (@theunclekwesi) November 5, 2019