Nintendo has dropped 20 SNES games on Nintendo Switch Online! Plus an official SNES controller for Switch!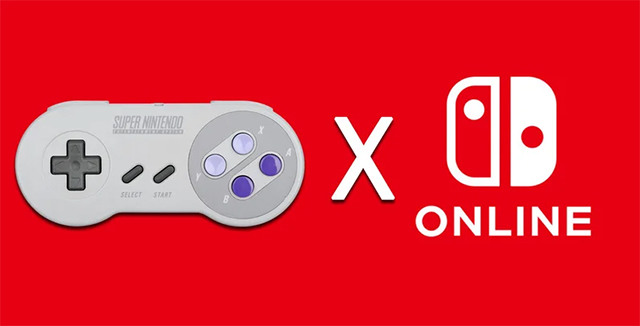 Good news for ya'll motherfuckers with Nintendo Switch Online! You're now privy to 20 SNES games! As well, you got the opportunity to buy an official SNES controller for the Switch. In fact, the exclusive opportunity.
I'm going to admit it, I'm jealous on multiple fronts.
Nintendo Switch Online members have been able to play NES games on Switch for several months, and you won't have to wait much longer until you can finally play SNES games on the console. A whole bunch of them will drop September 5th, and they're included with a Switch Online subscription.

Among the 20 classics you'll be able to experience once again (or even for the first time) at the outset are Super Mario Kart, Super Mario World, Super Mario World 2: Yoshi's Island, F-ZERO, Super Metroid, Super Soccer, The Legend of Zelda: A Link To The Past, Star Fox, Super Ghouls'n Ghosts, Pilotwings, Super Tennis, Kirby's Dream Land 3 and Brawl Brothers. Nintendo says it's the first time Stunt Race FX will be officially available on a system that's not the SNES, and it'll add more SNES games in the future.

20 classic #SNES games, including Super Mario World, Super Metroid, and Stunt Race FX, will be available for #NintendoSwitchOnline members on 9/5! Enjoy a growing catalog of Super NES games with even more titles releasing in the future.https://www.nintendo.com/switch/online-service/?cid=N1022-01:ch=sotw …

As with the NES games, you can play these online — you might race against a buddy in Super Mario Kart even if they're in a different state. The rewind system is also available here, which comes in handy when you make a mistake or want to try something another tactic without having to replay an entire section.

Similar to its NES controller for Switch, Nintendo is offering Switch Online members the chance to buy a wireless SNES-style controller (though you can still play the SNES titles with your Joy-Cons or another controller). It costs $30 and starts shipping September 18th.