'Avengers: Endgame' becomes highest-grossing movie of all time as Disney defeats Disney to stick it to Disney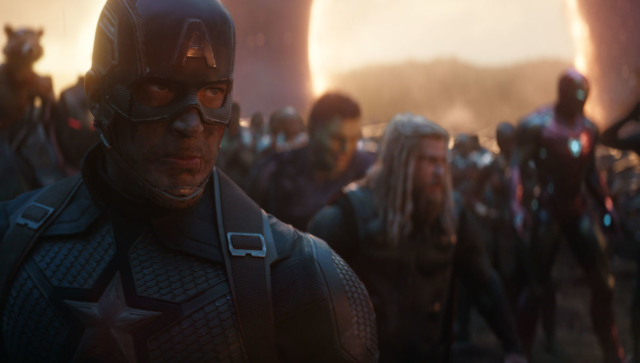 I am deeply disturbed by how many fucking nerds cared about one enormous popcorn flick overtaking another enormous popcorn flick for highest grossing movie of all time. Especially since they're both owned by one enormous corporation.
Marvel boss Kevin Feige made it official Saturday at the studio's Comic-Con panel, announcing Avengers: Endgame is clicking past Avatar's $2.7897 billion global box office this weekend to become the biggest film of all time. It took nine years for the record to fall, but it finally happened.

There is currently a gap of $500K in global ticket sales between Avatar and Endgame, and the latter will click past that tomorrow.

"Thanks to you, Avengers: Endgame is the biggest film of all-time," Feige told Hall H at the top of the Marvel panel.

As of this minute, the global B.O. for Endgame through yesterday stands at $2,789.2 billion. Why are Avatar's grosses higher than what's on Box Office Mojo? Because its global B.O. was updated by Disney/Fox to reflect a small amount of reissue grosses in various territories over the years.