Rumor: The 'Flash' movie is going to start filming this year. No, seriously!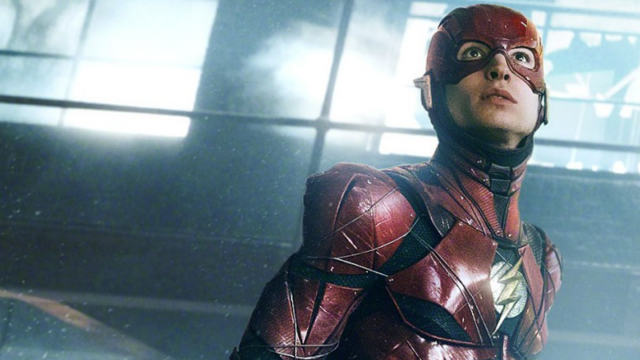 I'm excited about the DCEU these days. True, I've only enjoyed Wonder Woman. But, Warner Bros. has made a lot of interesting choices in recent times to get me torqued. The one relevant to the Flash movie? Hiring the writers of the pretty fantastic Spider-Man: Homecoming to direct it. So, let's fucking go, let's get this filming. I'm in.
Warner Bros. The Flash solo movie may finally be gaining speed.

According to Geeks Worldwide, the long-gestating project is finally set to begin production in November 2019. Of course, since there is no official confirmation, it's better to treat this as a rumor for now.

However, the website goes on to explain that this potential start date came after Fantastic Beasts and Where to Find Them 3's delay in production freed up Ezra Miller's schedule. What's more, the massive success of James Wan's Aquaman, starring Jason Momoa as the titular superhero, also prompted Warner Bros.' to fast-track the Scarlet Speedster's solo film.

In August 2018, it was rumored that The Flash would finally begin production in February 2019. At the time, in an interview with Variety, actress Kiersey Clemons, who will play Iris West in the film, wouldn't confirm a February production date, but said that she "hoped" the movie would shoot in 2019.

Last month, lead actor Ezra Miller revealed the real reason the movie has been delayed for so long. "The reason why we are late, and this is the honest to God truth… We're all — and I include myself in this — we are very meticulously focused on making a movie that's not just one of the greatest superhero movies that we can possibly make," the actor said. "This movie's also going to be a gift to the fans."

When it was first announced, The Flash solo film was set to be titled Flashpoint, which indicated that the movie would follow the comic book storyline of the same name that saw Barry Allen travel back in time to save the life of his mother and alter all of reality as a result. However, that plan has since been dropped, and the film is now said to lay the groundwork for a "Speedster Multiverse," according to Miller.