Marvel's shows on Disney+ will tie directly into the Marvel Cinematic Universe which is dope as fuck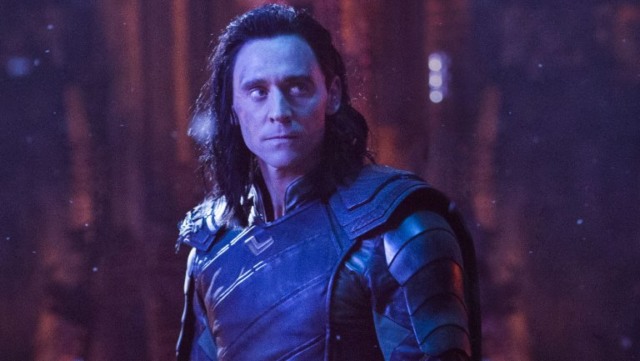 I think one of the major bummers of all the Marvel shows thus far has been how isolated they've been from the MCU. Maybe it's not fair, but they've felt a bit less, consequential to me. That said, good news regarding the upcoming ones on Disney+, folks. Them motherfuckers will be interwoven into the MCU.

CBR:
When the Marvel Cinematic Universe first expanded to television in 2013, fans believed that there would be a strong element of interconnectivity between the big screen movies and Marvel Television series like Agents of S.H.I.E.L.D. and Daredevil. However, despite some one-way references, fans never truly got the big screen/small screen shared universe they were promised.

That will finally change with the arrival of Disney+. As previously announced, Disney's own streaming service will feature television shows based on Marvel's characters. Now, Marvel Studios president Kevin Feige has confirmed that, unlike Agents of S.H.I.E.L.D. and Netflix's various Defenders series, which were produced by Marvel TV, these new shows will be produced by Marvel Studios.

Speaking with ComicBook.com, Feige confirmed that Disney+'s upcoming television series would firmly be taking place inside the MCU. "These will be Marvel Studios productions," he said. "They will be entirely interwoven with both the current MCU, the past MCU, and the future of the MCU."

So far, the only confirmed Disney+ television series will focus on the Asgardian god of mischief Loki, with Tom Hiddleston set to reprise his fan-favorite role. While no others have officially been announced, several rumored series are said to focus on various duos, from Falcon and the Winter Soldier and Scarlet Witch and the Vision to the Guardians of the Galaxy's Rocket Raccoon and Groot.

While ABC and Netflix's series were said to take place in the same cinematic universe, the corporate divide between Marvel Studios and Marvel TV meant that there was never any real collaboration between the two studios. Now, with the arrival of Disney+, fans will finally have a Marvel Cinematic Universe that crosses over mediums.

With Feige overseeing the Disney+ series as well as the future of the MCU following the release of the highly anticipated Avengers: Endgame, this shared universe will only get bigger and bigger.