Rumor: 'Star Wars' fan favorite Dave Filoni directing episodes for 'Star Wars' TV series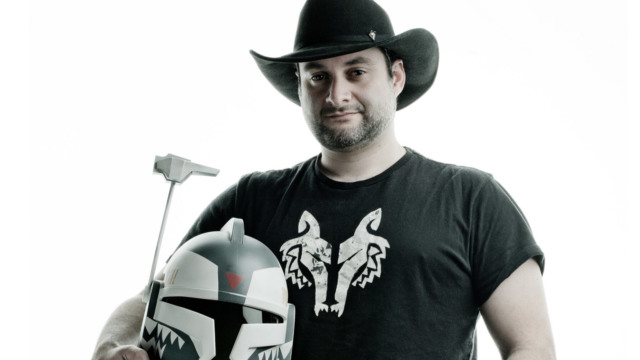 Dave Filoni directing episodes of the upcoming live-action Star Wars show? Sounds pretty fucking rad to me.
Dave Filoni is best known for bringing life to the animated side of the Star Wars galaxy with The Clone Wars and Star Wars Rebels, not to mention the upcoming Star Wars Resistance. But it appears he may be making his live-action debut with this new series.

Making Star Wars is reporting an unverified rumor that Dave Filoni will direct two episodes of the first season of the live-action Star Wars series. While Jon Favreau is an accomplished filmmaker in his own right, it appears he'll leave the directing to other talents while sticking with writing and producing (at least for now). The rumor says Filoni will direct the first episode of the series and one more beyond that.

As for other directors, there are reportedly five total directors working on the show for the first season. Three of those filmmakers are directing two episodes each, and for those who aren't good at math, that would mean the first season of the live-action Star Wars series will have eight episodes. That makes sense since this will likely be an expensive series and seasons will need to be kept short.

Also behind the camera will be Greig Fraser as cinematographer. And since he did such an exceptional job making Rogue One: A Star Wars Story feel like a classic Star Wars movie, that's good news for the series.