'Star Wars' Live-action TV series is titled 'The Mandalorian' because Lucasfilm creates nothing new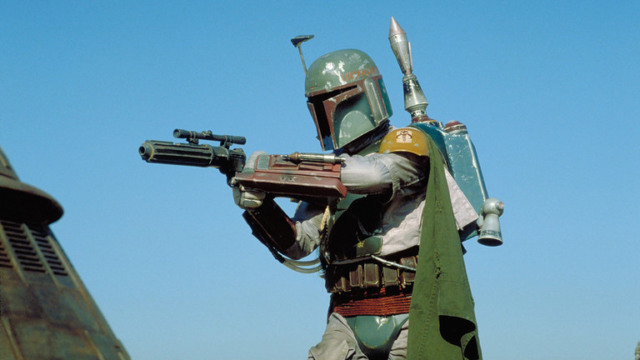 I know, I should have expected something derivative. I know, it could still be good. But, my goodness. Lucasfilm, please. Lucasfilm, I beg you. Please give us something fucking new.
That's no moon…it's brand new details about Jon Favreau's hotly anticipated Star Wars TV show for Disney's forthcoming streaming service. On Wednesday, Favreau took to Instagram to reveal the title of his Star Wars series and additional details about its main character and setting. Confirming details he exclusively told Nerdist on the Solo: A Star Wars Story red carpet, as well as rumors about the show's setting, Favreau announced that his show will be called The Mandalorian, and will follow the exploits of a warrior in the tradition of jetpack-clad bounty hunters like Boba Fett and Jango Fett. Except unlike those two, this "lone gunslinger" hopefully won't be so easily decapitated or knocked into a Sarlacc pit by a flailing blind man. Favreau will write and executive produce the live-action series.