Sony PlayStation Classic dropping this December. Like, where's my fucking backwards compatibility tho?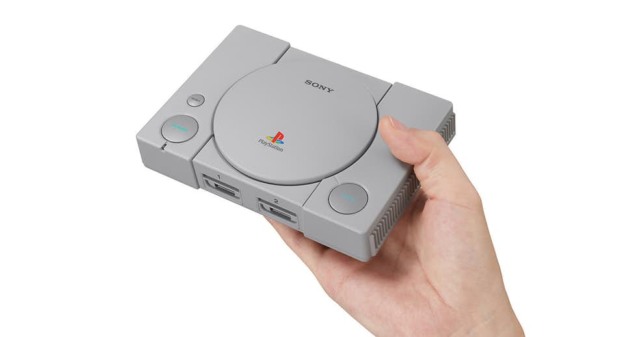 I know where my backwards compatibility is, okay? It's buried under the prospect of making a cool $100 off chodes who are willing to buy retro consoles now. That said, knowing why don't make me any happier about it.
Move over, SNES Classic, retro console releases are moving into the 16-bit era of video gaming.

Sony has announced the release of the PlayStation Classic, a miniature recreation of the original PlayStation just in time for the console's 24th anniversary on Dec. 3.

The PS Classic will come loaded with 20 fan-favorite titles, two wired controllers, an HDMI cable, and virtual memory card to save game data; AC adapters are sold separately and multiplayer functionality is local, not online. Currently the games announced for the retro console are Final Fantasy VII, Tekken 3, Wild Arms, Ridge Racer Type 4 and Jumping Flash.

Upon its launch in December 1994, the PlayStation marked Sony's full debut into the home console market dethroning Nintendo as the leading video game company at that time with the original console being the first to ship over a million units worldwide. Since then, Sony has been a leading figure in the video game industry with an extensive library of popular titles while its controller design revolutionized a market still relying on directional pads instead of joysticks, single trigger sets, and a considerably less ergonomic design.