Henry Cavill ain't Superman anymore, maybe, who knows, nah he's gone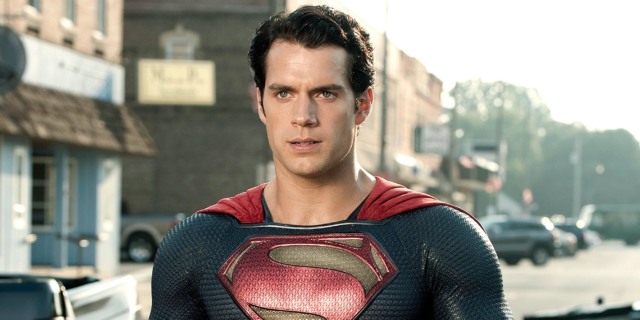 Yesterday, it came out that Henry Cavill wasn't Superman anymore. Then, WB issued a half-assed response neither confirming nor denying anything. After that, fucking Cavill himself posted some cryptic-ass Instagram message. What's going on? Who the fuck knows. My best guess is that Cavill can't agree on a contract, there isn't a Superman movie planned, but that he hasn't been officially replaced.
If he's gone? It's a fucking bummer. Dude deserved better than the shit salad scripts and directors he was given during his tenure as the Man of Steel.
The DC cinematic universe appears to be losing its Man of Steel.

Henry Cavill, who has played Superman in three films, is parting ways with Warner Bros., sources tell The Hollywood Reporter. The British actor, who first donned the blue suit for 2013's Man of Steel, and then starred in 2016's Batman v Superman: Dawn of Justice and last year's Justice League, is said to be hanging up the red cape.

Warners had been trying to enlist Cavill, who most recently co-starred in Mission: Impossible — Fallout, for a Superman cameo in Shazam!, which stars Zachary Levi and will bow April 5. But contract talks between Cavill's WME reps and the studio broke down, and the door is now closing on other potential Superman appearances.

That's because Warners has shifted its focus to a Supergirl movie, which will be an origin story featuring a teen superheroine. This effectively removes an actor of Cavill's age from the storyline's equation given that Superman, aka Kal-El, would be an infant, according to DC lore.

Furthermore, Warners isn't likely to make a solo Superman film for at least several years, according to another source. "Superman is like James Bond, and after a certain run you have to look at new actors," says a studio source. As such, Cavill will join Ben Affleck, who isn't expected to reprise his role for director Matt Reeves' forthcoming Batman stand-alone film, as a hero on the way out.

"We have a great relationship and great respect for Henry Cavill that continues to remain unchanged. Additionally we have made no current decisions regarding any upcoming Superman films," read a statement from a Warner Bros. spokesperson after the initial publication of this story.

A Warners source says the Shazam! deal fell apart because of scheduling conflicts. And that is backed up by the fact that Cavill recently signed on to star in the Netflix series The Witcher. However, another source says that the Witcher commitment came after the Warners impasse, suggesting a change in the studio's strategy.

"There's a recognition that some parts of the previous movies didn't work," says the studio insider. Another source says Warners is trying to hit a "reset" button with the DC universe, steering its ship slowly into another direction.

While Affleck and Cavill are segueing out, others who were seen together onscreen in Justice League are carrying forward. Gal Gadot is returning for Wonder Woman 1984, set to hit theaters in November 2019; Jason Momoa headlines a solo Aquaman movie this December; and Ezra Miller remains on board to star in a Flash movie, which is due to shoot in early 2019.

Warner Bros. CEO Kevin Tsujihara and Warner Bros. Pictures Group chairman Toby Emmerich are looking to reinvigorate the studio's DC Universe, which is still playing second fiddle to the Marvel Universe in terms of box office and critical acclaim. Just six years ago, when The Dark Knight Rises closed out the Christopher Nolan trilogy, DC was the superhero team with the mojo. But so far, only Patty Jenkins' Wonder Woman spinoff has lived up to the promise of the franchise.

What Warners hasn't done is wiped the slate clean in one fell swoop, something that is nigh impossible to do given the years of planning that goes into these films. When asked about the studio at an investor conference on Sept. 6, new WarnerMedia CEO John Stankey said, "Hats off to Kevin and Toby and their team." But he also took a shot at DC. "Some of our franchises, in particular at DC, we all think we can do better."