'Star Wars' spin-off movies put on hold as Lucasfilm stunningly appears to get a fucking clue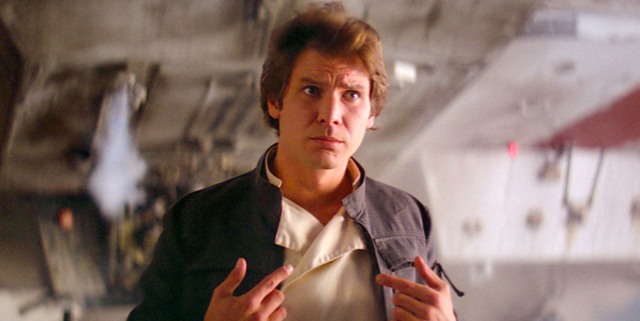 Man, I really, really liked Solo. But, none the less I am thrilled at the news that Lucasfilm has put their Star Wars spin-off movies on hold. It's hard to deny that the franchise is going to be better for it in the long run. Countless Star Wars fans have been crying for new adventures in the increasingly claustrophobic Galaxy Far, Far Away. And after Solo financially flopping, it appears Lucasfilm is finally hearing the message.
Following the disappointing box office returns of Solo: A Star Wars Story, Lucasfilm and Disney are reportedly putting future Star Wars anthology films on hold indefinitely.

The news comes from Collider, who also noted that those working on the anthology film following Obi-Wan Kenobi, which was set to go into production in 2019, are no longer on the project. Lucasfilm will instead focus on Star Wars: Episode IX and its future trilogy.

Logan director James Mangold was also reportedly set to helm a Boba Fett movie, but this report doesn't indicate what will happen to the solo movie focused on the bounty hunter, though it seems safe to say it won't go into production. Lucasfilm President Kathleen Kennedy said in 2015 that Boba Fett's return is a "high priority" for the franchise, so it's possible that he may appear in some other form.

It seems likely that Lucasfilm's decision to put the anthology films on hold is connected to Solo. Although Solo was the most expensive Star Wars film ever made, analysts estimate that the movie will only earn around $400 million at the worldwide box office, potentially losing Disney and Lucasfilm more than $50 million. There has been a lot of speculation about why Solo is underperforming at the box office, with reasons ranging from backlash against Star Wars: The Last Jedi to bad timing in an already packed May. A recent analyst report indicated that the movie's poor marketing was to blame for the film's struggles.