Disney's plan to acquire Fox is back on after they up their offer to $70 fucking billion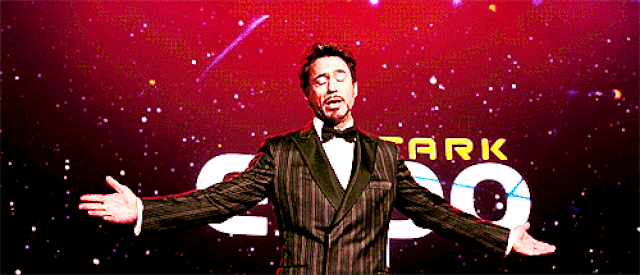 Okay, okay, fellow MCU losers. We can untie our balls, unfill our asses, our sacrifices to the curiously erotic Gods of Pop Culture have been heard. Disney has sweetened its offer to acquire Fox's film and television assets, and the deal is back on.
A business saga almost worthy of its own summer comic book event might be getting close to its big finale. After a disruption in the form of a rival deal from Comcast, Disney and Fox have announced a renewed deal for the House of Mouse to merge most of Fox's entertainment subsidiaries into its operations.

As reported by the Wall Street Journal this morning, the two corporate giants announced an updated merger deal to cut off a last-minute $65 billion plan from Comcast announced last month. The new $70 billion deal is a significant increase on Disney's original $52.4 billion offer, although nothing else about the nature of the merger has really changed. It is a testament however, to just how seriously Disney is taking Comcast's renewed interest in acquiring Fox.

Disney would acquire 20th Century Fox's film and TV studios, Fox's FX cable channels and regional news stations, Fox's stakes in international networks like the UK's Sky broadcaster, and Fox's one-third stake in Hulu (meaning Disney would become the majority owner the streaming service). The remainder of Fox's assets, like its sports channels or the toxic Fox News, are not part of the deal, and will be spun off into a separate organization helpfully named New Fox.

And yes, for comic book fans, this also means that the movie rights to Marvel characters like the Fantastic Four and the X-Men, long separated from Marvel Studios' own movie universe, would revert back. We don't know how many of the currently in-development Fox/Marvel movies, such as the rumored Silver Surfer film, Noah Hawley's Doctor Doom movie, or future Deadpool-adjacent titles like X-Force will be affected by the new deal, but Marvel and Disney executives have been openly discussing their desires to be able to integrate these films and characters into Marvel's teeming pile of movie plans.

But while Marvel fans might want to start thinking about movies with Wolverine punching Captain America, the deal between Disney and Fox still has a long way to go. After all, despite the significant boost in monetary value of Disney's deal bringing it over Comcast's offering, Fox shareholders still have to meet later today to agree on whether there's more financial benefits from Comcast's smaller, all-cash deal, or Disney's larger deal that is wrapped up in both cash and stock. Though the WSJ report notes, "If Fox leans toward a cash-heavy deal, Disney is in position to inject cash into its offer, people familiar with the matter say."

Beyond that, there's also the distinct possibility of such a vast corporate merger coming under government scrutiny. Democrat members of both the US House and Senate's anti-trust committees already expressed concern that the initial Disney/Fox deal announced late last year could violate anti-trust laws, and a larger deal only heightens those issues. But given that the Justice Department recently gave the go-ahead to the similarly massive vertical merger between Time Warner and AT&T, it seems like there may be less inclination for the current administration to enact restrictions on a deal that could create vast-reaching ramifications for competition in the media landscape.

For now though, if you've been waiting to get pretty much all of Marvel's superheroes back under one moviemaking roof, that seems like it could finally be happening again.