'Atomic Blonde' sequel in the works, Charlize Theron confirms. Praise the ultra-violent, ultra-violet gods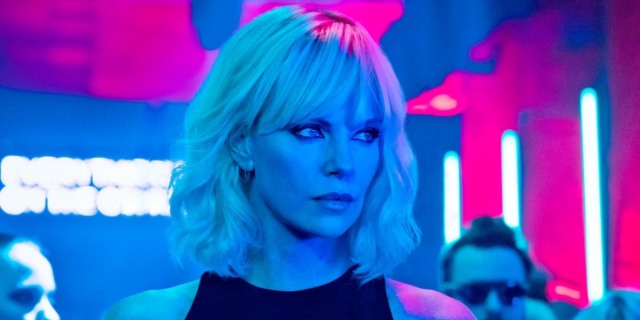 Man, I dug the fuck out of Atomic Blonde. Furthermore, it appears that a good amount of you filthy omega-scrubs did as well, cause it's getting a sequel.
Following the success of director David Leitch's 2017 action-thriller Atomic Blonde, star Charlize Theron has confirmed plans are moving forward on a sequel.

An adaptation of the 2012 graphic novel The Coldest City, by Antony Johnston and Sam Hart, the film was praised for the performances of Theron, James McAvoy and John Goodman, and for its action sequences, and earned more than $98 million worldwide, apparently enough to earn a follow-up.

Speaking at the San Francisco International Film Festival, Theron confirmed she will be back as Lorraine Broughton, but offered no other words beyond, "We're working on a sequel." There is also no news about whether Leitch will return as director.

Atomic Blonde 2 will continue the Theron's recent streak of action movies, which includes Mad Max: Fury Road and The Fate of the Furious. Given that a Fury Road sequel is still stuck in development hell — possibly without Theron as Furiosa — and the star isn't yet signed on to appear in Fast 9, Atomic Blonde 2 is at least a definite for her.

However, discussing the intensity of the fight sequences at the San Francisco International Film Festival, Theron revealed that playing a covert agent in the midst of the Cold War wasn't an easy task. Telling the story of one day playing with her kids, Theron said the physical endurance required for the many action scenes left her fighting back tears of pain. In particular, Leitch's movie is remembered for its impressive staircase sequence, which was praised as one of the best parts of the adaptation.

With many comparing Atomic Blonde to the likes of John Wick, Theron's performance has also ignited talks of a female James Bond. Theron herself has spoken out on the possibility of recasting the titular 007 as a woman, but if it never happens, Lorraine Broughton is here to fill that gap nicely.