John Cena wants a 'Fast and Furious' movie with Dwayne Johnson and nothing could be more perfect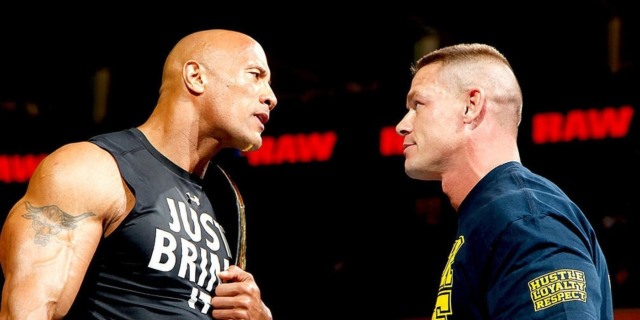 There is only one downside that would come from John Cena teaming up with The Rock for a Fast and Furious movie. It would be the potential tears in the space-time continuum, as reality itself is threatened by the combination of so much awesomeness.
Fans of the WWE no doubt remember the beef between John Cena and Dwayne "The Rock" Johnson that led to their matches at Wrestlemania 28 and 29. However, despite those lengthy feuds, Cena wants to team up with Johnson in an upcoming installment of The Fast and the Furious franchise.

In an interview with Entertainment Weekly, Cena let it be known that he would love to join Johnson in a Fast & Furious movie.

"That stuff is beyond my control, but I would absolutely love that opportunity," Cena said. "That, for me, would be a dream. I'm never really like, 'Oh, I'd like to work with this person,' but I just think between our chemistry in the live performance setting, there's something certainly there with The Rock. So that would be my one name on the wish list."

There are currently two more films set for the long-running franchise, with Fast and Furious 9 set to hit theaters on April 10, 2020. The final two films were originally planned for release in 2019 and 2021, however the ninth installment was delayed to facilitate a spinoff film starring Johnson's Luke Hobbs and Jason Statham's Deckard Shaw, which will release on July 26, 2019.

Cena could potentially slot into the remaining films in the franchise or the spinoff, but for now he will be starring alongside Hailee Steinfeld in the Transformers spinoff movie Bumblebee: The Movie, which releases on Dec. 21. Cena has also been confirmed to star as Duke Nukem in an upcoming live-action film adaptation, though the project remains very early in its developmental stages, lacking a script and a director.