Warner Bros. has dropped the official 'Shazam' logo if you care, cause like I don't?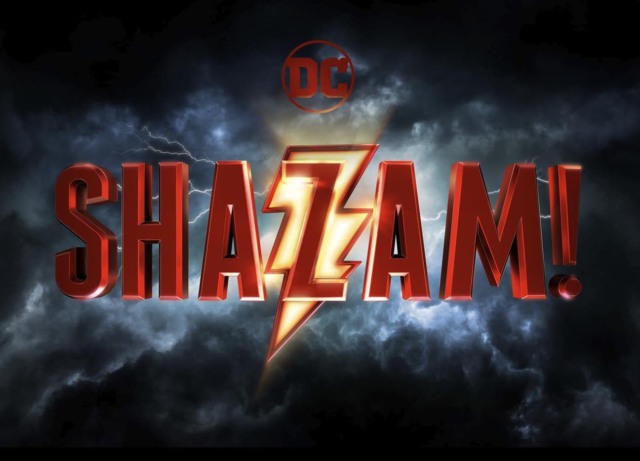 Man, I sort of feel bad for Warner Bros. at this point. Like, I know you gotta do your thing, mind your grind, and keep attempting to make good movies. But, dropping the Shazam logo a week after the Infinity War trailer feels like a sad measure. How about ya'll just go quiet for a bit until Infinity War passes, and then try and capture some of the zeitgeist.
Those social-media accounts are trumpeting a Facebook live video on Wednesday from the set of Shazam!, when it's possible we might get the officialreveal star Zachary Levi wearing the superhero's costume. Of course, fans already received an unofficial look at the red-and-yellow suit in photos from the film's Toronto shoot, including detailed clasps for the cape that boast a connection to classic supporting character Mr. Tawky Tawny.

In addition to Shazam's costume, images from the set have also revealed Mark Strong as the hero's arch-nemesis Doctor Sivana, who may possess superhuman abilities in the film, as well as well as Jack Dylan Grazer as Freddy Freeman, clad in a Superman T-shirt.

Arriving in theaters on April 5, 2019, Shazam! stars Zachary Levi as Shazam, Asher Angel as Billy Batson, Mark Strong as Doctor Sivana, Grace Fulton as Mary Bromfield, Jack Dylan Grazer as Freddy Freeman, Ian Chen as Eugene Choi, Jovan Armand as Pedro Pena, Ron Cephas Jones as the Wizard and Cooper Andrews and Marta Milans as foster parents Victor and Rosa Vasquez.