Rumor: Solo 'Batman' movie will film next year. Sure. Okay. Like, prove it or something.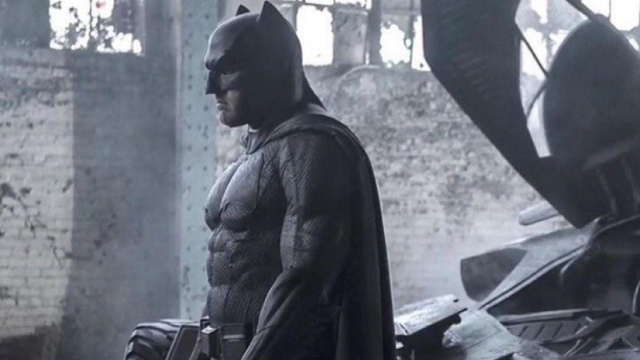 We are now entering the sixth year since Christopher Nolan put the bow on his Batman trilogy. Since then, there's been precisely one good DC movie, and precisely zero Batman movies of any quality. Maybe, just maybe, this first solo adventure since the Nolanverse will begin filming next year.
Maybe.
Like many other DC projects that were announced perhaps too early into the production stage, rumors have continually surrounded director Matt Reeves' The Batman for quite some time now, with many suggesting current Batman actor Ben Affleck would step down from the role following a turn in Flashpoint. Other rumors have even suggested that Reeves would opt to walk away from the project, something the director has repeatedly denied. Now, while details continue to remain sparse on the film, a new rumor suggests that The Batman may finally head into production next year.

According to Heroic Hollywood, The Batman will finally enter production sometime next year. While that's still a ways out, given the film was previously expected to film this year, it makes complete sense. After all, Warner Bros. currently has a full production slate as Shazam! currently filming, Wonder Woman 2 set to begin filming this summer, and the still untitled Joker origin film is slated to kick off as soon as July. And on top of that, Reeves' production company, 6th & Idaho, recently signed a deal with Netflix to produce Life Sentence based on the short story by Matthew Baker.

While it's still unknown whether Affleck will return as Batman for the solo flick, previous reports indicated that Jake Gyllenhaal could step up to fill the role in Reeves' film should Affleck opt out. Either way, it seems Reeves is moving full steam ahead with work on the film, having confirmed back in January that he's in the outlining process and has the story worked out.