'Infinity War' photo reveals rad ass new abilities for Iron Man's armor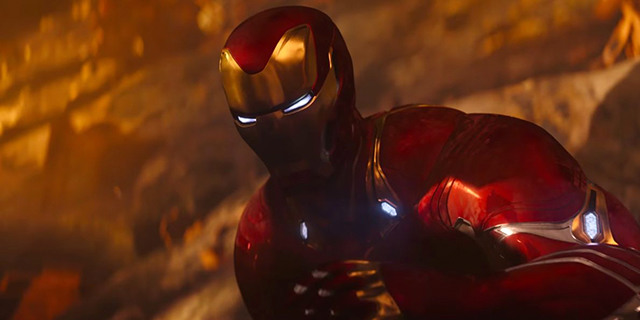 What's a movie featuring Iron Man, without new abilities for his suit? Especially a movie as epic as Infinity War? Why, no fucking movie at all! Fans have been speculating about the newest round of Iron Man abilities since the trailer dropped, and, well, they were right.
After the jump for a look, and specific details! 'Cause, spoilers! "Spoilers", really.
Over the past decade, we've seen Robert Downey Jr.'s Tony Stark suit up in a number of sophisticated sets of armor, each with more bells and whistles than the last, and it appears that trend will continue in Avengers: Infinity War.

In one of 15 new covers revealed by Entertainment Weekly, we see a helmetless Iron Man sporting his new Bleeding Edge armor, which was first revealed in last month's Super Bowl TV spot. According to the description, "Robert Downey Jr.'s Tony Stark will fire up the Bleeding Edge armor, which emerges across his body from a new arc reactor and includes 'wings' on the back and arms that serve as rocket boosters into deep space."