Warner Bros. wants Michael Bay to direct the 'Lobo' movie and this is perfect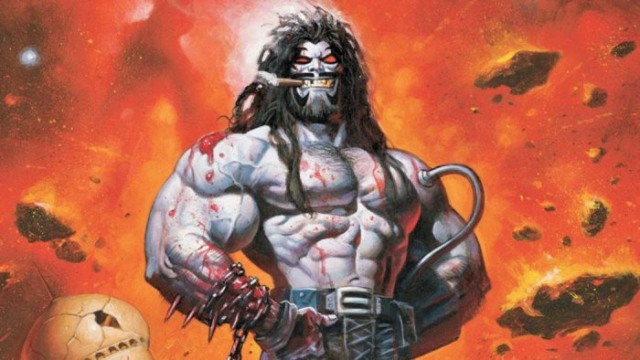 Maybe it's the longer days contributing some solar-powered optimism, maybe it's my latent love for portions of Michael Bay's oeuvre. But, I'm down for the dude directing a Lobo movie. Both of them are a monument to excessivism and mindless violence. Both of them are meat-head dumb asses. And together? They may damn well be unstoppable.
Rapidly following news that Walk the Line star Joaquin Phoenix may play The Joker in Warner Bros.' planned origin movie comes word that director Michael Bay is eyeing the studio's long-gestating Lobo film.

Hoping that this could be the DC Extended Universe's answer to Deadpool, TheWrap reports Warner Bros. has met with the Transformers director, who provided some notes to guide screenwriter Jason Fuchs in his rewrite. Once that's complete, Bay and the studio will determine whether a deal can be struck.

DC Comics' ultra-violent, hard-living intergalactic bounty hunter, Lobo has been in the studio's sights since at least 2009, when Guy Ritchie was attached to direct. By 2012, however, he had left the project, to be succeeded by Brad Peyton, who intended to reunite with Journey 2: The Mysterious Island star Dwayne Johnson. But the action star dropped out the following year, and plans for a live-action Lobo movie fell apart. However, the project sprang back to life in March 2016, with the hiring of Fuchs (Wonder Woman).

One of the most commercially successful directors in history, Bay is famed for his big-budget, high-concept films with over-the-top action and special effects. His fifth, and purportedly final, Transformers film as director was released last year.

Created by Roger Slifer and Keith Giffen, Lobo debuted in 1983's Omega Men #3 as a self-centered villain with a penchant for mindless violence, but he gained popularity in the 1990s as a parody of Wolverine, Punisher and other anti-heroes.