'Solo: A Star Wars Story' trailer is dropping this Monday. Man, I wish I felt something about this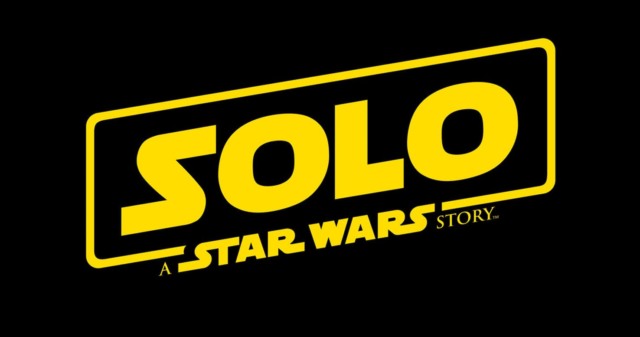 Han Solo: A Banal Ron Howard Experience's first trailer is dropping this Monday, on Good Morning America. I really, really wish I gave a fuck about this movie, but, I don't. At least not right now. That isn't to say that I won't like it, who the fuck knows. After months and months of shitting on both Deadpool and X-Men: Days of Future Past, I really ended up digging those movies. So! Again, who the fuck knows. But right now, my most common thought regarding Solo is genuine surprise at a Star Wars movie dropping in three months.
Details surrounding Solo: A Star Wars Story have been relatively scarce, with the first, vague synopsis arriving only two weeks ago. Fans and entertainment websites have been left to scour the stars, searching for clues to the film's plot and when we might expect a teaser to arrive. After a handful of false leads, it looked as if Sunday's Super Bowl telecast was the most likely place for the trailer's debut. But it turns out that date was wrong, too: The first look at Solo will actually premiere the day after, on Monday, Feb. 5.

The website Iota offers audience tickets for the Feb. 5 live studio taping of ABC's Good Morning America. Until minutes ago, that online listing included a mention of the "Solo Exclusive Trailer!!!" Although that reference has now been deleted, Star Wars Stuff managed to capture a screenshot.

The venue certainly makes sense, as the Disney-owned network morning show debuted the Rogue One trailer, not to mention those for some Marvel Studios films. The Solo trailer should premiere only immediately after its broadcast debut.

Directed by Ron Howard from a script by Lawrence and Jon Kasdan, Solo: A Star Wars Story stars Alden Ehrenreich as Han Solo, Donald Glover as Lando Calrissian and Joonas Suotamo as Chewbacca, in addition to Emilia Clarke, Thandie Newton, Phoebe Waller-Bridge, Michael K. Williams and Woody Harrelson. The film is scheduled to hit theaters on May 25.