'Star Wars: Episode IX' may end the "Skywalker Saga" and that's a damn good thing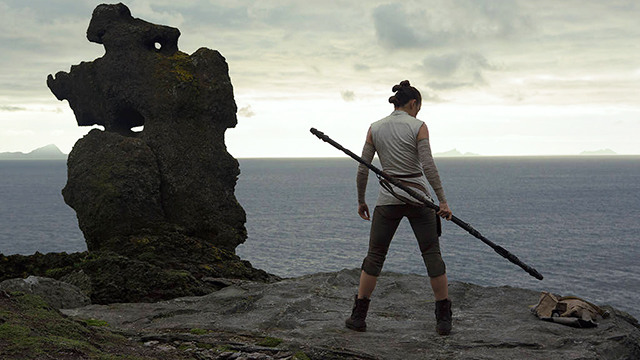 All of the Star Wars movies have been this intertwining collection of derivation for the past, you know, forty years. So if Episode IX is truly going to end the Skywalker Saga (even for a little fucking while), I am stoked. It's a rewarding, rich-as-fuck universe. Let's start mining some new veins within.
We're now less than a month away from the release of Star Wars: The Last Jedi, but as is often the case, we're looking even further ahead in the future of the Star Wars franchise and wondering what lies in store for us in a galaxy far, far away. And though there's been speculation about the Skywalker saga extending beyond the boundaries of this current trilogy, it now seems like Star Wars: Episode IX could mark the definitive end of the story of Luke Skywalker.

Is the Skywalker saga ending with Episode 9? This spring, Lucasfilm president Kathleen Kennedy addressed that question like this:

"I certainly foresee movies past nine. Whether or not we carry on the Skywalker saga… you know, George always intended nine movies, and whether we continue that or not is something we're talking about right now. If the story warrants it, we'll absolutely do it. If it actually inspires new ideas, then we'll probably head in that direction. We just don't know yet."

Today, Rolling Stone published a lengthy profile on The Last Jedi, and it featured some surprising quotes from Episode 9director J.J. Abrams – who was hired in September to replace the departed Colin Trevorrow – and actress Daisy Ridley, who plays Rey, the franchise's Jedi-in-training.

The piece mentions that not only will the current trilogy come to an end with Episode 9, but that Abrams says that could also be the end of the Skywalker saga as a whole.

"I do see it that way," he says. "But the future is in flux."

That's a big deal, and although it doesn't seem to be completely set in stone just yet, it would make sense. George Lucas envisioned a nine-film story for Luke, Leia, and Han, and while some of those characters won't make it all the way to the ninth movie due to on-screen and off-screen deaths, there'd be something special about giving that saga a definitive ending and then pivoting the franchise into standalone movies and Rian Johnson's new non-Skywalker-related trilogy.