Lizzy Caplan is joining the 'Gambit' movie which is apparently really happening now?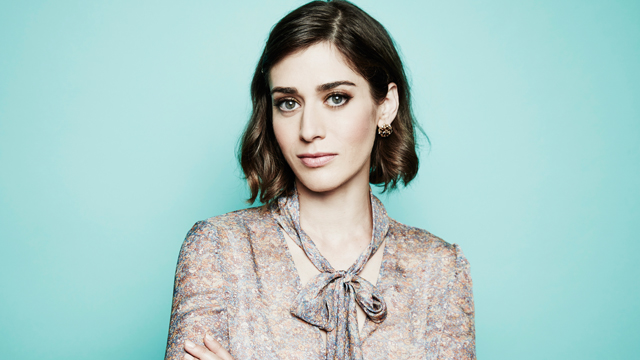 Lizzy Caplan is joining the Gambit movie? For real? Man, I used to really dig her back in the day. Full-on crush during Party Down's run. Then, she sort if disappeared from my radar. But if she's starring in the movie, I'm even more excited about this movie. Which, I guess I should specify isn't saying much, because I keep forgetting it even exists. Whatfuckingever, dude.
Lizzy Caplan is in talks to join the cast of "Gambit," Variety has learned. The "Masters of Sex" star will play the female lead in the superhero movie. Details of her part are being kept under wraps.

The X-Men spinoff stars Channing Tatum as Gambit, a ragin' Cajun whose ability to control kinetic energy enables him to weaponize playing cards and other projectiles. He's also pretty handy with a bō staff. In the comics, Gambit was a member of the Thieves Guild before joining the X-Men. "Pirates of the Caribbean" director Gore Verbinski will slide behind the camera on the film. It's eyeing a Feb. 14, 2019 debut. Fox is releasing the film as part of its continued expansion of the cinematic mutant universe.

Caplan is an Emmy nominee for "Masters of Sex," the acclaimed Showtime drama about sex researchers that aired from 2013 to 2016. Her film credits include "Cloverfield," "127 Hours," "Now You See Me 2," and "Allied." Her upcoming projects include the mini-series "Das Boot" and "Extinction," a science-fiction thriller film with Michael Pena.

Gambit previously appeared in 2009's "X-Men Origins: Wolverine," but he was played by a different actor, Taylor Kitsch. A standalone film has been in development for some time, attracting directors such as Doug Liman and Rupert Wyatt at various points in its gestation.

A spokesperson for Fox declined to comment. Caplan is represented by WME, Rise Management, Viewpoint PR, and Jackoway Tyerman Wertheimer Austen Mandelbaum Morris & Klein.