Amazon in talks for a 'Lord of the Rings' TV series, in case the franchise wasn't already paste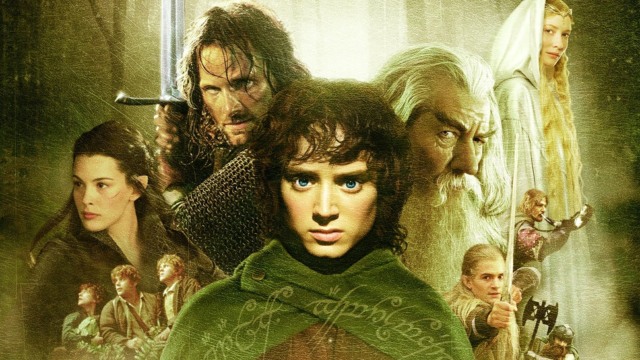 I thought Peter Jackson and his nauseating ocular puke jobs masquerading as Hobbit movies had already stretched Tolkien as far as he could go. But, I was wrong! Amazon is taking another stab at extracting every ounce of wonder from the franchise.
Amazon Studios, Warner Brothers Television, and J.R.R. Tolkien's estate are reportedly in talks to develop a Lord of the Rings television series. In a highly unusual move, Amazon CEO Jeff Bezos himself is involved in the talks.

It's no secret that Amazon has turned its programming mandate toward "high-end drama series with global appeal." Speaking to Variety back in September, Roy Price, the alleged sexual harasser and ousted former head of Amazon Studios, said, "We've been looking at the data for some time, and as a team we're increasingly focused on the impact of the biggest shows. It's pretty evident that it takes big shows to move the needle."

In other words, Amazon is clearly in pursuit of its own Game of Thrones, HBO's incredibly popular fantasy series, which Price called "the show of the moment in terms of being a model for a hit."

According to Deadline, Amazon will have to pay a pretty penny for the Lord of the Rings rights. The deal would reportedly involve a sight-unseen, "upfront rights payment said to be in the $200 – $250 million range." And that's before the costs of production, shooting, etc. come in.

Still, given their corporate mandate, the high fantasy setting and broad brand recognition of Lord of the Rings must make for a tempting prospect. And the world of Middle Earth is undeniably rich with source material; Tolkien left behind no shortage of mythology, history, and side plots to explore, and Peter Jackson's phenomenally successful trilogy has familiarized a large audience with the basics.

I'm genuinely curious to see how they might approach this one. Television is serial storytelling, so it's driven by surprises and character evolution. For that reason, I don't know if the melancholy, twilight arc about the end of an age, which drives the central Lord of the Rings trilogy, would necessarily make good material for a TV series. The elves in particular are so very Idylls of the King that I can't imagine them sustaining too much dramatic tension.

However, Warner Brothers and Amazon could instead do something like the Shadow of Mordor game, inventing a non-canon story in this world; or they could look at the creation myth and ensuing battles of the ol' Silmarillion; or they could follow the historic kings of Gondor through their "Decline" and conflicts with the allies of Sauron; or … needless to say, there are a ton of options here, and I hope Amazon doesn't go with the most boring one. Or the most racist. (For serious, there better be hobbits and dwarves and men and elves of color.)

What sort of story would be your choice for a Lord of the Rings TV series? Or should they just not?