Tom Hanks starring in sci-fi movie 'Bios' by a 'Game of Thrones' director. Remember Tom Hanks?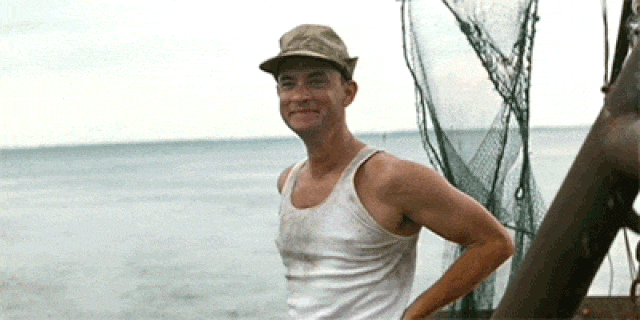 Man, I haven't given a fuck about Tom Hank in a hot, quiet minute. But, I suppose the dude still exists. Not only that, but said-forgotten-and-now-remembered actor is starring in a movie helmed by one of the more prominent Game of Thrones directors.
It's a classic story: a man, his dog, and the robot surrogate that he builds for it. Throw Tom Hanks and a Game of Thrones director in the mix, and you've got the makings of a pretty intriguing sci-fi movie.

Tom Hanks has been cast in the "hot spec" package Bios, a science-fiction film set to be directed by Game of Thrones director Miguel Sapochnik, known for helming the fan-favorite "Battle of the Bastards" episode in season 6.

According to Variety, Bios "follows a robot that lives on a post-apocalyptic earth. Built to protect the life of his dying creator's beloved dog, it learns about love, friendship, and the meaning of human life." Hanks will play the dying robot creator.

The script is penned by Craig Luck and Ivor Powell, and is currently without a home, with Amblin, Legendary, and Warner Bros. vying for the project.

It's a pretty compelling pitch, and has the potential to be a worthy addition to Hanks' prestigious resume. Hanks has been kind of hit-or-miss with science-fiction, last starring in the forgetful The Circle this year, and previously headlining the ambitious bomb Cloud Atlas in 2012. Okay, maybe more miss than hit, but hey, Apollo 13 was great! That's more straight science than fiction, but give him some credit.

Although the story seems pretty simple, the presence of Sapochnik seems to imply a more epic scale. Known for grand battle episodes in Game of Thrones like "Battle of the Bastards" or "Hardhome," it's likely that Sapochnik will bring some of his blockbuster-style — and Emmy Award-winning — filmmaking to Bios. Sapochnik's upcoming schedule should be freeing up too, with the HBO fantasy series soon beginning production of its final season.

Variety reports that the plan is to begin shooting the film in the first quarter of 2018, after Bios lands at a studio and when Hanks' schedule becomes free.