'It' is breaking all sorts of records this weekend. Highest debut for a horror movie and a whole shit load more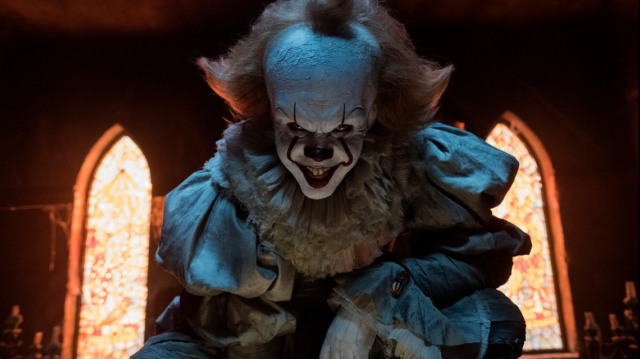 I didn't particularly like It. Thought it was okay (at best). Like, certified fresh, but certified fresh grading out at a C- or some shit. Even with that said though, I can't help but be happy that it's so goddamn successful. Nice win for horror movies (even if this shit wasn't scary, but more like laughably goofy), and Mr. King.
After the worst summer at the box office in 25 years , studios were quick to blame everything but the product they were putting out. Instead of reconsidering their own movies, studios aimed to shrink the PVOD windowwhile blaming Rotten Tomatoes for daring to aggregate the bad critics' scores of bad movies, which is kind of like blaming The Weather Channel for reporting on bad weather. "People would have taken their families to the park and to the lake, if only The Weather Channel hadn't reported that it was going to rain! It's not the rain's fault; it's the weather man's!"

What studios won't do, however, is consider how much Rotten Tomatoes helps a good movie. Jordan Peele's Get Out, made for $4.5 million, has earned $175 million this year, and it's score on Rotten Tomatoes? 99 percent. That was a huge selling point for many who would not otherwise consider a low-budget horror movie. Baby Driver scored over $100 million because it was a good movie, and Rotten Tomatoes merely reported that fact. Four of the top five movies of the summer all scored over 82 percent on Rotten Tomatoes (the fifth was Despicable Me 3 and kids don't pay as much attention to Rotten Tomatoes, obviously). There's a lot that goes into a successful movie — social media, marketing, critical reception — but it begins with the product.

To wit: Stephen King's It is sporting a very good 87 percent on Rotten Tomatoes. That tracks roughly with the audience score (90 percent), and the Cinemascore (B+, which is very good for a horror movie). New Line Cinema made a good movie, they marketed it well, and Rotten Tomatoes loved it. The result: The movie is breaking all the box office records for September and October. With around $123 million this weekend, It has set the opening weekend records for any movie released between Labor Day and November, and it's looking like the second-biggest weekend ever for an R-Rated movie (behind only Deadpool). It's also the biggest opening weekend ever for a horror movie, and it's looking to double the next closest competitor Paranormal Activity with $52 million) and nearly triple number three (The Conjuring with $41 million). Those records are on top of the best opening day ever for a horror flick ($51 million) and the highest Thursday night preview grosses for a horror film ($13.5 million),
Remarkably, It is putting up these gigantic numbers following two of the worst weekends of this century at the box office, and it's doing so despite the fact that Florida — the fourth most populous state in America — is facing down Hurricane Irma while Houston — the fourth most populous city in America — is still recovering from Hurricane Harvey. That is impressive, even more so considering it was done without a single major star or even a particularly well known director (Andy Muschietti was heretofore only known for directing Mama).