Monday Morning Commute: Pig Roast Don't Cry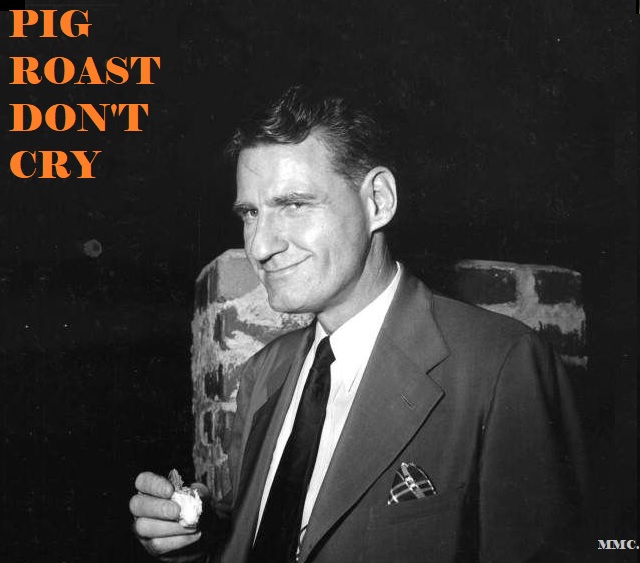 "Y'gotta jam the apple in his mouth before y'roast him!"
"Stuff that!"
"Zackkly, y'gotta stuff it right in and then y'can roast the fucker on a spit real goo-"
"Nah, man, stuff that as in fuck that. We put an apple in that pig's mouth and then tryta roast him on a spit, whattaya thinks gonna happen?"
"I don't thinks nothing's gonna happen, I knows what's gonna happen! All that's gonna happen is we're gonna have us some good-goddamn-delicious barbecue, and its smoky-goodness is gonna have a hint of apple!"
"You fuckin' moron! Lookit his fuckin' mouth — it's too fuckin' small! Stick an apple in there and then spin him around and around? It's gonna fuckin' fall out! We kill this pig, we roast him up real good, and then we jam the apple in his mouth as a garnish!"
Clint, despite every instinct-bone in his body aching, had to admit that his brother had a point. Which really sucked, because Clint had been building up this moment in his mind for months, visualizing how it'd go down. And no matter what changed in his mind — the guilty parties present, the setting, the time of day — one thing always remained the same.
The Senator would be roasted on a spit, naked save for his tie and socks and the flag lapel stabbed into his tit, and he'd unable to scream because of the apple jammed into his mouth.
But if Clint'd learned anything since joining a gang of jenkem-huffing bipartisan cannibals, it was that sometimes you just had to temper your expectations.
"Awh, aight Brucie, you makes a good point! But I still thinks we should wait until the apple's in his mouth before we post to Facebook!"
"Of course, Clint. Of course."
—-
This is the MONDAY MORNING COMMUTE!
I've just foisted some drivel-fiction nonsense upon you. Thanks for putting up with me. Oh, who am I? I'm Rendar Frankenstein — hack writer, amateur sociologist, and pop culture enthusiast.
So, here's the deal: I'm going to show you some of the stuff I'll be consuming in the hopes of staving off workweek-ennui. Then, you hit up the comments and show off what you'll be consuming! And then we all share!
Really, it's sort of like a pop culture/entertainment-suggestion potluck.
But totally, totally cooler!
—-
Basking in the glory of Timecop1983's newest release: LOVERS EP – PART II

—-
Oh snap! I'm also encouraging all synthwave fans to watch this TIMECOP1983 MINI-DOCUMENTARY!

—-
Continuing my protest against the snobby side of beer culture by drinking LABATT BLUE!

—-
Revisiting PULPHOPE! Getting heady that this book came out a decade ago, and wishing that the great Comics Destroyer would put out more work!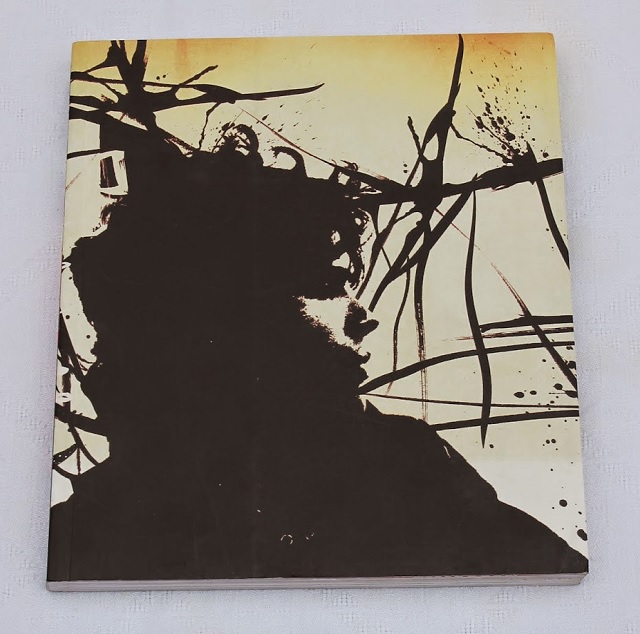 —-
Kick-starting my laugh-machine with the SEASON FOUR premiere of BROAD CITY!

—-
So there we have it — synthwave and Canada-beer and American comics-wizardry and some of TV's funniest comedy — that's my week.
What's your week look like?!