Rumor: Hawkeye assumes the identity of Ronin in 'Avengers 4'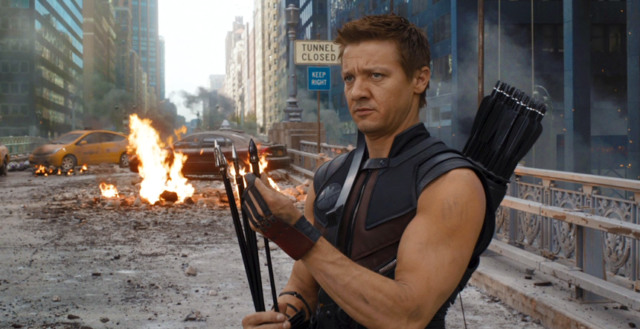 Here's a meaty morsel of Avengers 4 rumor to ruminate over, friends. If the EchoChamber is to be believed, Hawkeye will be adopting none other than his alternate identity of Ronin in the movie. I'm using this news to fuel my own baseless speculation that Avengers 4 is going to take place in a post-apocalyptic universe where Thanos won.
Jeremy Renner's Clint Barton may exchange his Hawkeye costume for a new identity in Marvel's Avengers 4.

Citing an unnamed source, MCU Exchange contends Barton will become Ronin, the costumed identity the character adopted in Marvel comics in 2007 when he rejoined the New Avengers in the wake of Civil War. To bolster the report, the website notes the information comes from the same source that revealed Captain America's new look in Avengers: Infinity War and the inclusion of Thanos' Black Order, both of which proved to be true.

Barton operated as Ronin for about three years to disguise his identity, and exchanged his signature bow and arrows for twin katana and other melee weapons.

Debuting in theaters on May 4, 2018, Avengers: Infinity War is a production of Marvel Studios directed by Joe and Anthony Russo starring Robert Downey Jr., Josh Brolin, Mark Ruffalo, Tom Hiddleston, Chris Evans, Chris Hemsworth, Jeremy Renner, Chris Pratt, Elizabeth Olsen, Sebastian Stan, Benedict Cumberbatch, Paul Bettany, Samuel L. Jackson, Cobie Smulders, Benedict Wong, Zoe Saldana, Karen Gillan, Vin Diesel, Dave Bautista, Pom Klementieff, Scarlett Johansson, Tom Holland and Anthony Mackie. Avengers 4 is expected to hit theaters on May 3, 2019.