DC's 'Shazam!' movie is going to be "fun" and "lighthearted", so okay cool welcome to the Marvel Studios Method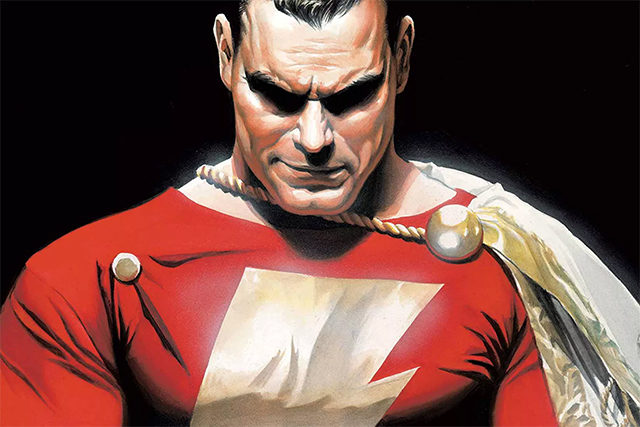 Listen, I really enjoyed Wonder Woman, and I'm glad it is making shit loads of money. However, and c'mon let's not kid ourselves, it's sort of just a Marvel Studios movie. So, I'm glad that DC finally seems to get it with the aforementioned movie, and seemingly with Shazam!. But, like DCU stans, it's time to admit it. After years of puffing your chest and pretending the DCU was cool because it was "gritty" and "realistic", if you're going to like the DCU going forward, you're going to have to admit something. Marvel Studios won, tonally.
We've written at length about Warner Bros. and DC Films' plans to lighten up the movies DC Extended Universe and embrace the tenants of "heart, humor, hope, heroics, and optimism." Now David F. Sandberg, the director of Shazam!, which will be the next DC Films movie to start filming, has doubled down on that mentality, describing his upcoming movie as "fun" and "lighthearted".

Even Wonder Woman, which was far more upbeat than the dark and dour Man of Steel, Batman v Superman: Dawn of Justice, and Suicide Squad, had real some heavy moments in it, so Shazam sounds like it might be the biggest variation we've seen in the DCEU yet. Read Sandberg's comments on the Shazam movie tone below.


In an interview with The Toronto Sun, Sandberg spoke about what drew him to the character of Billy Batson and how he'll approach the film adaptation of the classic comic character:

"The big attraction for me with that character is the fact that every kid dreams of being Superman, right? I mean I certainly did, and (Billy Batson) is a kid that gets that chance. He gets to become the superhero. So it'll be big with superpowers in a way. In terms of what people can expect, I think this will be one of the more fun or lighthearted movies so far in the DC universe. It certainly will be a departure."

As someone who hasn't read a Shazam comic book, this sounds like it makes a lot of sense and seems like a natural fit for a property centered around a young kid as its protagonist. In a recent episode of /Film Daily (the site's new daily podcast), we spoke about whether future movies should avoid superhero origin stories, and Peter Sciretta mentioned how the parts in those origin movies when the heroes discover their powers for the first time can often be the best parts of the movie. It sounds like with this movie, we'll be able to experience that through the eyes of a child, which adds a whole different layer of excitability and sounds like a good opportunity to move away from the grim vibe a lot of these films have had lately.