John Cena joins cast of 'Transformers' spin-off movie, the franchise finally doing something awesome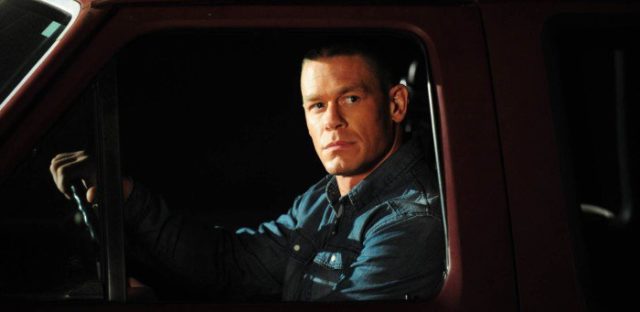 John Cena has joined the cast of the Transformers spin-off movie, you know the totally necessary deep dive into the ethos of Bumblebee. I'm just fucking around, I'm actually excited about this movie's prospects. Good director. 1980s setting. Cena. I'm tentatively stoked.
Famed wrestler-turned-actor John Cena has joined the 2018 Transformers spinoff Bumblebee.

He joins a cast led by Hailee Steinfeld that also includes Jorge Lendeborg, Jason Drucker, Abby Quinn, Rachel Crow, Ricardo Hoyos and Gracie Dzienny. The Hollywood Reporter offered no details about Cena's role.

Set in 1987, Bumblebee follows Steinfeld's character Charlie as she discovers a battle-scarred yellow Volkwagen Beetle in a junkyard. She quickly learns there's more to the fan-favorite Autobot than meets the eye.

One of the more recognizable characters in Paramount Pictures' Transformers franchise, Bumblebee has been a constant throughout the film series, which has earned more than $3.7 billion to date. The fifth installment, Transformers: The Last Knight, has grossed nearly $570 million since its release last month.

Cena is working hard to match the success of Dwayne Johnson, who similarly transition from the wrestling ring to the big screen. His credits include Trainwreck, Sisters, Daddy's Home and the upcoming Ferdinand.

Opening Dec. 21, 2018, Bumblebee is directed by Travis Knight (Kubo and the Two Strings) from a script by Christina Hodson.