First Look: Zazie Beetz as Domino in 'Deadpool 2' and maybe this Monday doesn't suck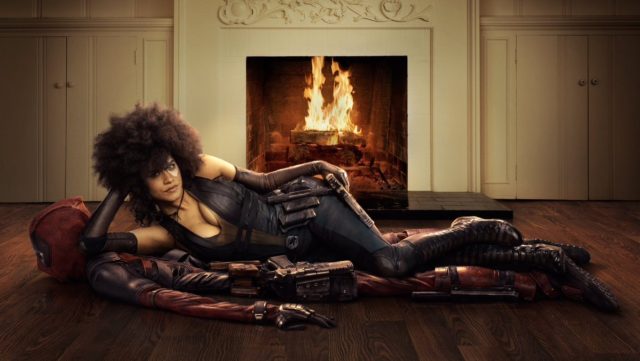 Fuck. I'm ready for some Deadpool 2.
Production continues on the upcoming Deadpool 2 and star Ryan Reynolds has taken to Twitter to reveal a new photo from the film offering our first look at Zazie Beetz (Atlanta) as the luck-manipulating mutant, Domino! Check it out in the gallery below!

John Wick's David Leitch is directing the 20th Century Fox Marvel followup from a screenplay by the returning "real heroes here," screenwriters Rhett Reese and Paul Wernick. Reynolds is again serving as a producer on Deadpool 2 alongside X-Men franchise caretakers Simon Kinberg and Lauren Shuler Donner.

Reynolds is set to star alongside Josh Brolin as Cable, the time-traveling son of the X-Men's Cyclops. Jack Kesy (The Strain, Baywatch), meanwhile, is attached to play the film's central villain which, while unconfirmed, is rumored to be Irish mutant Black Tom Cassidy. Japanese actress Shioli Kutsuna and Julian Dennison (Hunt for the Wilderpeople) have also joined the film in mystery roles.

Other stars returning from the first Deadpool include Leslie Uggams as Blind Al, Morena Baccarin as Vanessa, Brianna Hildebrand as Negasonic Teenage Warhead, and Stefan Kapicic as the voice of Colossus.