'Shazam' is the next DC movie to film, which excites three people, and I'm happy for them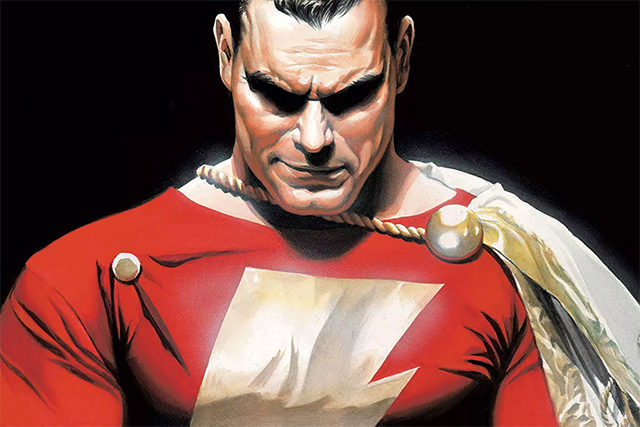 Man. Really, DC? Shazam is next? Speaks to the behind the scenes fucking chaos at Warner Brothers, right? I mean. Shazam. Not The Batman. Not The Flash. Goddamn Shazam. But, hey. Here's hoping it's good, and here's hoping the aforementioned delayed projects end up kicking ass, thanks to the extra time they've been afforded.
DC has confirmed that the Shazam movie will be the next live-action superhero film on their docket. And we've also learned who will direct the debut of the young Billy Batson, who gains the ability to become an adult superhero when he yells "Shazam," too.

David F. Sandberg, a relatively new director (whose most-recent work is Annabelle: Creation) confirmed to Kevin Smith at San Diego Comic-Con (via IMDB) that he's taking the job. With The Flash seeing delays from lack of a director, and Batgirl, the Suicide Squad sequel, and the possible Wonder Woman sequel still in early development, Shazam has been bumped up in the roster—shooting is expected to start in early 2018, with a 2019 release date.

One of the biggest questions remaining is whether Dwayne Johnson, who will play Shazam's regular archenemy Black Adam, will actually make his debut inthe movie. There are rumors Johnson won't be in the film, and Sandberg kind of brushed aside Smith's suggestion that they'd appear on stage together to promote the film. Right now, it's kind of uncertain—but DC will need to figure it out soon if they want to make their new schedule.