Netflix's 'Defenders' gets new poster that's awful, per Marvel's unspoken edict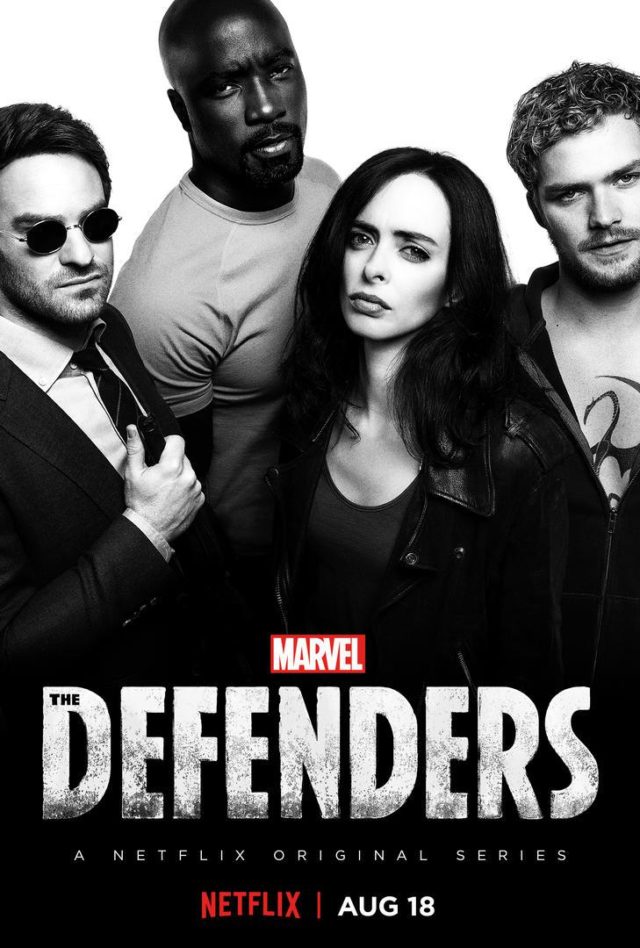 Marvel ain't in the business of good posters, folks.
"There's no us in team," the caption for the new motion teasers for Marvel's Netflix series The Defenders claims. But Daredevil, Jessica Jones, Luke Cage, and Iron Fist all look pretty cozy — and fierce — in the just-released poster for the series.

The four superheroes who fight on the streets of New York glare at no one in particular in the new poster and key art, looking like they came straight out of promotional material for a '90s network TV drama. And I mean that in the best way, because those early 2000s promos on The WB were nothing short of amazing.

Charlie Cox, Krysten Ritter, Mike Colter, and Finn Jones strike a pose in the stark black and white poster for The Defenders — perhaps harkening back to the Gen X indie movie posters (I don't know, I get a badass Clerks vibe) that all inexplicably take place in New York.