Robert Rodriguez Frontrunner To Direct 'Escape From New York'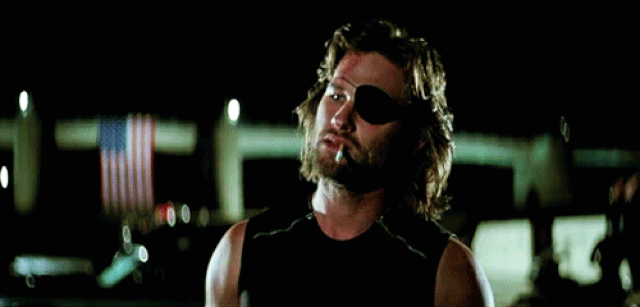 There is no need for an Escape From New York remake or prequel and I find both ideas an affront against God and Man alike. But, if we're going to have to fucking do it, Robert Rodriguez works.
Remaking Escape From New York is a bad idea and everyone involved in doing so should be ashamed of themselves.

With that out of the way, let's get to the news. It seems that Robert Rodriguez is the latest director to find himself at the helm of a new version of John Carpenter's dystopian action masterpiece. He's one in a long line of filmmakers to take a crack at this, so anything can happen. However, there's something else to gleam from this…

This story was broke by Jeff Sneider over at The Tracking Board, who has a strong record with scoops like this. He reports that Rodriguez is the current frontrunner for the gig, which means that no dotted lines have been signed yet. So while many things could still happen, I'd wager that the Sin City and From Dusk Til Dawn director is, at the very least, near the top of 20th Century Fox's list.

Carpenter's 1981 classic starred Kurt Russell as Snake Plissken, a criminal recruited to break into the massive prison once known as Manhattan and rescue the president of the United States, who is being held captive there. It's an effortlessly cool and weird little movie that coasts on a unique attitude that is all its own. It's the kind of effortlessly badass movie that achieves total badassery by never trying to hard to be badass. You can't fake that. Trying to recapture that energy feels impossible. Foolhardy, even.

So maybe that's why this new movie is going the prequel route, following Snake back when he was Colonel Robert "Snake" Plissken on a mission to bring in a wealthy heir with a shady past just as a massive hurricane is about to slam into New York City. Presumably, the events of this film will explain why Manhattan is a walled-off wasteland in the original movie while also explaining why Snake's military career comes to an end. Hell, we're probably going to learn the source of that eyepatch as well, because everything must be explained. And then, everyone will be free to actually remake the original plot with the new cast because that's how things roll now.