'Deadpool 2' News: Michael Shannon Frontrunner For Cable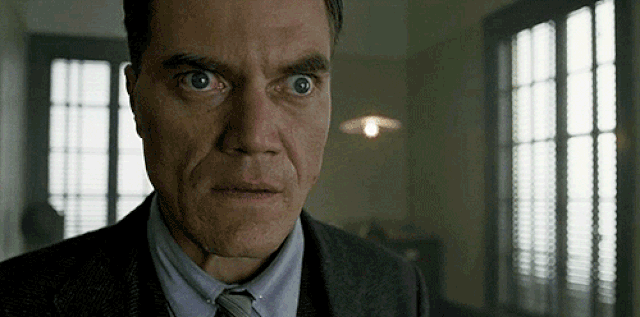 Another week, another batch of Cable casting news. This week's frontrunner? Michael Shannon! Do I buy it? Yes! But! Only because the movie's very writers have teased an announcement is coming soon.
The producers of the "Deadpool" sequel may be getting close to casting the role of Cable, and the No. 1 pick is "Man of Steel" alum Michael Shannon, according to The Hollywood Reporter.

Shannon, who played General Zod in "Man of Steel" among numerous high-profile roles, isn't the only actor under consideration by 20th Century Fox, per THR's report, but he is "leading the pack;" ahead of "Stranger Things" actor David Harbour.

The only complication could be one of scheduling as the Oscar nominee (for his roles in both "Revolutionary Road" and "Nocturnal Animals") has just signed on for the indie "What They Had," which shoots this spring. Earlier this month, Shannon was reported as previously up for the role, but no longer in the running due to scheduling conflicts.

Cable was co-created by Rob Liefeld and Louise Simonson, and first appeared in 1990's "New Mutants" #87. A time-traveling mutant soldier from the future, the character was subsequently revealed to be the son of Cyclops and Madelyne Pryor, Jean Grey's clone. He's frequently paired with "Deadpool" in Marvel Comics, most notably for a 50-issue run of "Cable & Deadpool" between 2004 and 2008.