Rumor: New 'Matrix' Movie Is Morpheus Prequel Starring Michael B. Jordan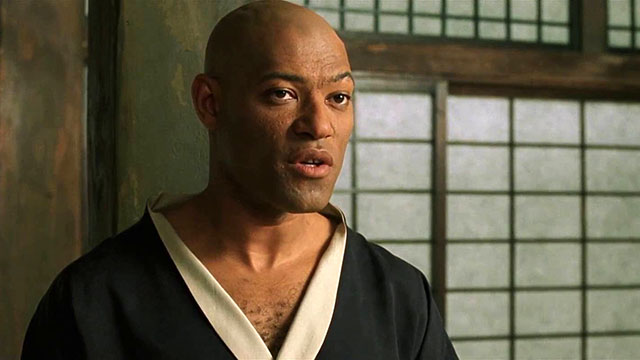 A Matrix reboot? Lame as fuck, to me. A Matrix prequel starring Michael B. Jordan as Morpheus? Dope as fuck, to me. Who knows if this is more than a rumor, though.
Will the new "The Matrix" movie be a prequel focusing on Morpheus? Some fans think so. The idea of a Morpheus film has been around for several years, and two sources (via Birth. Movies. Death) confirmed that there's a lot of support for the idea. With the announcement that the studio is eying "Creed" star Michael B. Jordan, it seems like the idea might become a reality.

Zak Penn, who is writing the treatment, appeared to be open to exploring the Matrix universe, saying that the universe is "a brilliant idea that generates great stories." With the studio having established a writer's room, it seems that they might be interested in pursuing multiple films in the Matrix universe. One of those ideas, according to BMD's sources, is a prequel focused on Morpheus. It's possible Jordan is being eyed to pay a young Laurence Fishburne in the new "Matrix" film, although that's just a rumor at this point.

After rumors had swirled that the next Matrix film would be a reboot, Zak Penn took to Twitter to dispell rumors that the project would be a remake or reboot. Penn's rebuke of the idea of a Matrix remake or reboot was definite, saying "no one could or should reboot the Matrix."

"The Matrix" first released in 1999 to critical acclaim. Written and directed by The Wachowskis, the film starred Keanu Reeves as Neo, a hacker who discovers that the world he knows is an elaborate program run by intelligent machines to harness human bioelectricity for power. Morpheus, originally played by Laurence Fishburne, serves as Neo's guide and teacher as he learns the truth. There are two direct sequels:  "The Matrix: Reloaded" and "The Matrix: Revolutions." In his tweet, Zak Penn references "The Animatrix," which was a collection of nine short animated films designed to expand the Matrix universe.

There is currently no release date scheduled for the next Matrix film.