Chris Evans Ready To Be Done With Captain America After 'Avengers: Infinity War'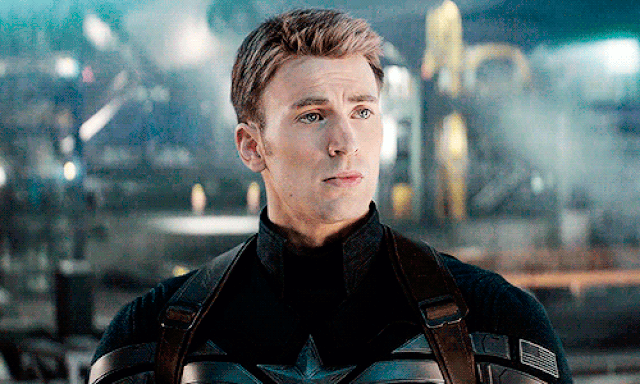 Chris Evans is in the middle of a fucking year-long grind of a movie shoot for Avengers: Infinity War and its sequel. So, I don't blame the guy for being ready to slough off the mantle of Cap, after fulfilling his contract with these two movies. He's tired, I'm tired for him. And plus, I mean, it's time for Bucky to wield the shield at least for a bit. Right? Right! Right?
Chris Evans might be best known as Steve Rogers aka Captain America these days, but the actor has always made it clear the superhero life was temporary. For years he's shared the story of how when Disney came to him with a nine-picture deal, Evans thought about turning it down or at least paring it down to a more manageable six-picture contract. One man's job stability is another man's prison.

In the end, Disney relented and Evans signed the six-picture contract, and now his time on the Marvel clock is quickly coming to an end. Avengers: Infinity War and the yet untitled next Avengers film will be the final commitments on that contract. Evans' has been saying for years that he's out of the game once he's fulfilled his commitment. But in the age of superheroes, fans are used to this kind of bluster. Hugh Jackman has said every Wolverine movie is his last for years. Robert Downey Jr. made similar noises, yet keeps putting on the Iron Man suit. Saying you're done is taken as a winking way of publicly declaring "How many trucks of money can you bring to my house?"

In a recent interview with Esquire about his upcoming film Gifted, Evans was in training for Avengers: Infinity War which begins production in April. As part of the narrative set-up, interviewer Maximillian Potter all but confirmed maybe Evans really doesn't want a truck of money, but just his freedom to do other projects.

Settling in on the couch, he groans. Evans explains that he's hurting all over because he just started his workout routine the day before to get in shape for the next two Captain America films. The movies will be shot back to back beginning in April. After that, no more red- white-and-blue costume for the thirty-five-year-old. He will have fulfilled his contract.

The article goes on to say the grueling five month Marvel film shoots coupled with months before that of training and months after that of promotional tours leaves little time for Evans to explore other roles or cable in directing. So it's entirely possible that Marvel's Phase IV will have to go on with Captain America. Or at least pass the shield to someone else. Someone like Sam Wilson (Anthony Mackie) perhaps.