See Aquaman Swimming In 'Justice League' Footage Shared By Snyder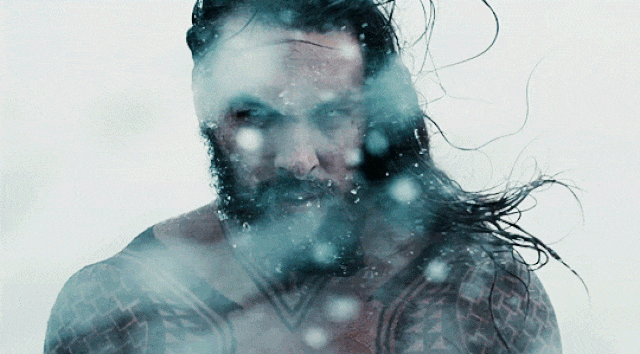 Hey! Desperate for any morsel of Justice League footage? Well! I'm not! But Zack Snyder doesn't care, sharing a brief clip of Aquaman swimming. While it's low-resolution, it does seem to confirm one thing: Snyder's lame ass color palette! Nice!
Click the jump because it's a fucking dumb Twitter embed which I despite oh so much.
Zack Snyder made a lot of enemies with Batman v Superman: Dawn of Justice, but critical dressing-down and scattered fan backlash won't stop him. To quote esteemed post-structural thinker Missy 'Misdemeanor' Elliott: To those of you who hated, you only made Zack Snyder more creative. The director has redoubled his efforts as he continues work on the post-production process for the Justice League movie due November 17. They wrapped shooting back in October, so all that's left is the time-consuming and often tedious process of digitally piecing the film together in the editing suite. But ever the barker for his corner of the DC Universe, Snyder has offered his many supporters a glimpse into the in-progress cut that he's toying with at present.

Snyder posted a brief snippet of Justice League footage to the app Vero last night, showing the physics of how star Jason Momoa will swim as Aquaman.
Working on my birthday ? pic.twitter.com/tLidlUrcyn

— Zack Snyder (@ZackSnyder) March 2, 2017