Helen Mirren Playing Jason Statham's Mom in 'The Fate Of The Furious'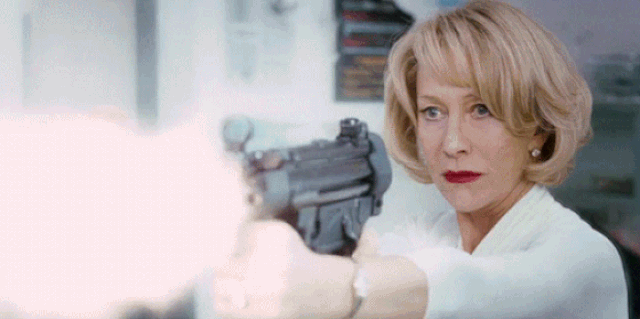 This is fantastic news.
Helen Mirren has worked steadily in Hollywood for five decades. She has an Oscar and an Emmy. She played the queen so convincingly, in a movie literally entitled The Queen, that anytime someone other than her is cast as a queen, it feels wrong. And all that is fine. Great, even. But all of it pales in comparison to her latest achievement, one that has been years in the waiting. One so perfect that it seems both obvious and impossible, in hindsight. That's right. It's official…

Helen Mirren will play Jason Statham's mom in the Fast & Furious franchise.

The news was confirmed by Fast & Furious 6 co-star Luke Evans, who played the still-unconscious younger brother of the character Statham introduced in Furious 7 and, hilariously, isn't even in the movie he's out here spoiling:

"People come around from comas, so who knows?" said Evans, who's not set to appear in the eighth film in the franchise. "He's in a military hospital because he's the most wanted man in the world, but he's got a very powerful brother, and he's now got a mum as well, who's played by Helen Mirren."

The role was something a number of fans guessed back when the casting was announced, in part because Mirren was dropping hints here and there ("I had always had a secret hankering to do Fast and Furious because I love driving cars. Of course, when I finally got my chance, I wasn't driving the bloody car. I was in the back of an ambulance with Jason Statham"), and in part because the math checks out.