Kevin Smith Helming 'Sam and Twitch' TV Series For BBC America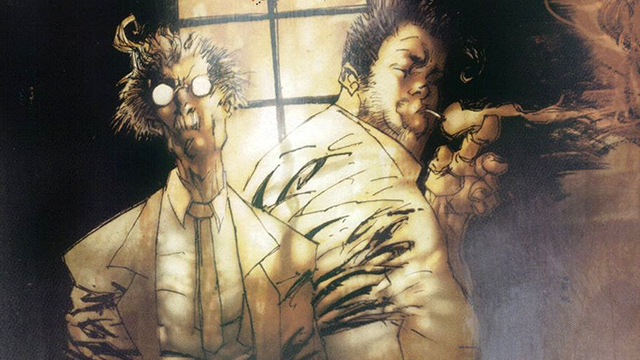 Believe it or not, before he was Brian Marvel Bendis, the creator worked on a Sam and Twitch comic book, and that's where I discovered the writer. And loved him! And the title! So while I'm reticent to fully embrace anything helmed by Kevin Smith, I'm very intrigued by this news.
Following his recent work behind the camera on "The Flash" and "Supergirl," filmmaker Kevin Smith will return to television with another comics property.

Deadline reports he'll write, direct and executive producer a television series for BBC America based on the "Spawn" spinoff "Sam and Twitch."

Created by Todd McFarlane, Sam Burke and Maximilian Steven Percival "Twitch" Williams III are New York City homicide detectives introduced in 1992, in the first issue of "Spawn," and were frequently at odds with Al Simmons. Sam is depicted as the brawn of the partnership, and Twitch as the brains; together they investigate often-grisly murders with occult connections. The two proved so popular they were given their own title in 1999, written by Brian Michael Bendis, with art by Angel Media, Clayton Crain and Alex Maleev.

"It's kind of frightening and sort of gallows humor," BBC America President Sarah Barnett told Deadline. "It's, again, procedural, but in a very modern, contemporary way. So each episode is closed-ended, although there are certain character-serialized aspects to the storytelling."

Smith announced last week that he's switching gears to focuse on a "Jay & Silent Bob" reboot after he encountered obstacles to the long-discussed sequels to "Clerks" and "Mallrats."

"Sam and Twitch" doesn't have a release date.