Nintendo Switch Dropping On March 3 For $300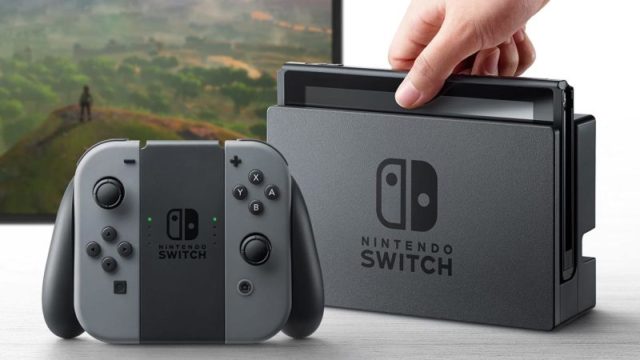 Man. Nintendo Switch is dropping fucking *soon*, for $300.
The Nintendo Switch will be released March 3 worldwide for $299, Nintendo announced today during a press briefing in Tokyo.

Pre-orders for the Switch will be taken at the Nintendo NY store in New York City's Rockefeller Plaza starting at 9 a.m. ET on Jan. 13. The store said it will only take reservations for a "limited quantity" of systems. New Yorkers can also get their hands on the Switch this weekend at a public hands-on event on Jan. 15, with a nationwide tour to follow.

Nintendo revealed the Switch with a promotional video last October, showing off various use cases for the portable/docked hybrid system. The company announced it was working on a successor to the Wii U back in March 2015, calling it the "Nintendo NX," the name under which it was known until the October unveiling.

Like its predecessor, the Switch features a handheld component; in this case, the entire system is contained in that portable unit, whereas the Wii U's GamePad just received a video feed from the console. The Switch can be played outside the home, and it can be placed in a dock so users can play games on a television. Switch games come on cartridges known as game cards; the system does not contain a disc drive, so it cannot play physical Wii U games, and its cartridge slot is incompatible with Nintendo 3DS cartridges.

The Switch will arrive less than four and a half years after the Wii U, Nintendo's most recent home console. That system debuted in November 2012 with two models: the $299 Basic Set, which included 8 GB of storage, and the $349 Deluxe Set, which came with 32 GB of storage and a copy of Nintendo Land. The Wii U is by far the least successful hardware platform in Nintendo history, with sales of only 13.36 million units worldwide as of Sept. 30, 2016.