'Dunkirk' Poster: Nolan's 'World War' II Film Surveys The Destruction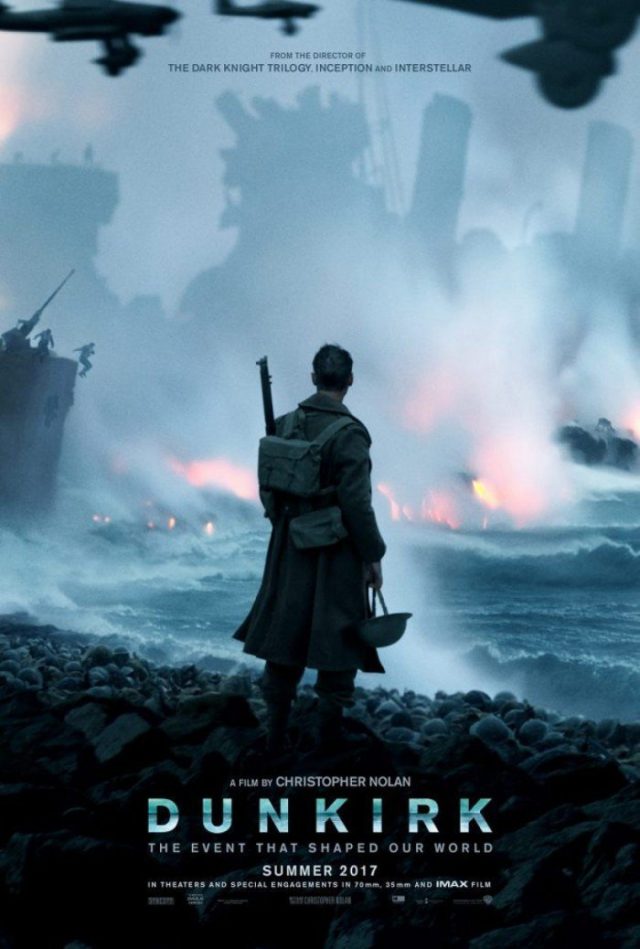 Want a couple of posters for Christopher Nolan's Dunkirk? Of course you do, dummy.
Dunkirk is one my most anticipated movies of 2017 and I genuinely like or love every Christopher Nolan movie that isn't titled The Dark Knight Rises. The thought of one of our most ambitious filmmakers tackling a World War II story like this sends warm tingles down my legs. Few directors are as committed to genuine physical scale as Mr. Nolan and I have little doubt in my mind that this film will be something to behold.

But I will poke fun at this poster for engaging in its fair share of modern movie poster cliches. Sure, The Dark Knightmay have invented the whole "guy with long coat stares at something with his back to you" poster cliche, but Star Trek Into Darkness killed it. And while it's wholly appropriate that a movie about the Battle of Dunkirk would feature a whole bunch of smoke and debris, every modern movie poster tends to lean heavily on the smoke and debris.

But at the same time, this poster does tease a daunting nightmare of a war movie, which is appropriate considering the details of this particular engagement. I'm in, but c'mon – I was already in.

A second teaser poster, this one fashioned to look like German propaganda insisting on an Allied surrender, has been released as well.