Sonic The Hedgehog Is Getting Sexy Coffee Table Art Book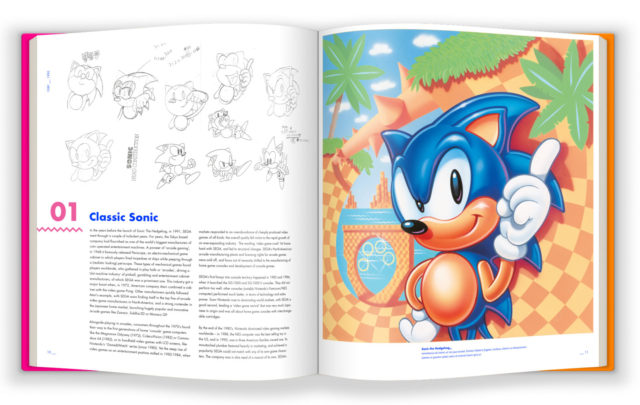 Yeah, I called something regarding Sonic The Hedgehog sexy! You, you don't? I've called a lot of things about Sonic The Hedgehog sexy, in fact! The latest? This sexy art book!
To mark Sonic's 25th anniversary, art house Cook & Becker are releasing this big art book collecting all kinds of concept and promotional images from the series' history.

It looks a lot nicer than you'd think, given how shiny and gross the series' art design has gotten over the years, wisely opting to cover the thing in some very Sonic 1 & 2, early 90s visual flairs.

There will be two versions available. One, just the book, is $45. The other is a collector's edition ($108) that includes a "newly drawn matted art giclee print by Sonic Team lead artist Yuji Uekawa", as well as an outer box that folds in the centre to form a reading stand, which is a very cool trick.

They'll ship in April 2017, but you can order one now.