Bryan Fuller Steps Down as 'Star Trek Discovery' Showrunner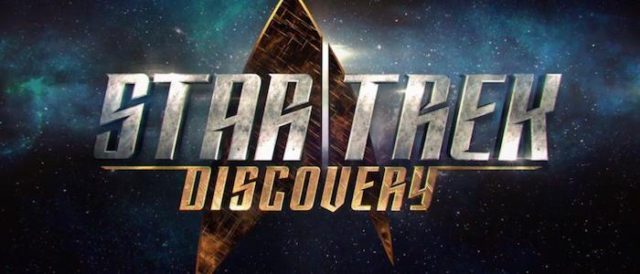 I don't know much about Bryan Fuller, other than he's responsible for some critically acclaimed shows. I don't know much about him stepping down as showrunner of Star Trek Discovery, but it strikes me as not-good development.
Star Trek's return to television was supposed to be grand. Originally scheduled to debut on the CBS All Access digital streaming service in January 2017, last month it was announced that Star Trek: Discovery was pushed back to May 2017 to give the creators more time to get it right. And now we learn that the series is hitting another significant bump, in the form of losing Bryan Fuller as showrunner.

Hannibal/Pushing Daisies showrunner Bryan Fuller is stepping back from the showrunner role on Star Trek: Discovery. According to the report, the decision was made late last week to hand the day-to-day showrunning duties over to executive producers Gretchen Berg and Aaron Harberts before Discovery begins principal photography in Toronto next month. Berg and Harberts worked with Fuller previously on ABC's Pushing Daisies. Writer-director Akiva Goldsman (I Am Legend, Fringe) is also expected to join the series in a top creative role.

The series will still follow Fuller's initial vision for the show, and Bryan will remain on board as an executive producer and will still be involved in developing the stories. CBS is reportedly happy with the material so far, but Variety says that there had been "some strain" between Star Trek producer CBS Television Studios and Fuller over the progress of production on the show, stemming from Fuller juggling other duties on his Starz's drama American Gods and NBC's Amazing Stories. It was apparently clear to CBS that Fuller didn't have enough hours in the day to devote to the series.

The new structure was worked out quickly over the weekend in an effort to allow Fuller to remain actively involved albeit not on the day-to-day production level as originally envisioned. There's also some internal stress at the studio that the lead character, described by Fuller as a female lieutenant commander, has yet to be cast.