OMEGA-CAST #19: They Have No Lightning!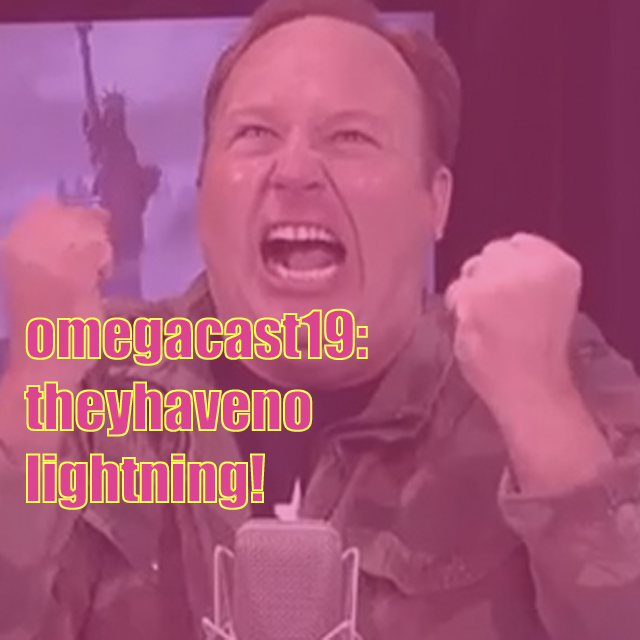 …and, we, are, fucking back! Let's get it out of the way: Riff completely fucked up the audio, recognizing after we recorded that he recorded it through his laptop microphone. So, yeah. It's Garbage Audio from the Garbage Lords! That said, we hit on a variety of topics, and we sport a new contributor: our own Eduardo Pluto.
So join us! As I finally get to troll Pluto on mic about Wes Anderson (before I admit I enjoy his work). So join us! As we talk Rogue One, Force-powered prostate orgasms, the function of subversive art in our culture, filthy liberals, filthy conservatives, and more.
We've missed you.
Podcast: Play in new window | Download
Subscribe: Apple Podcasts | RSS
Also available on sound cloud and stitcher. Subscribe, like, review! We beg you.