Punisher Netflix Series confirmed for 2017; cast additions announced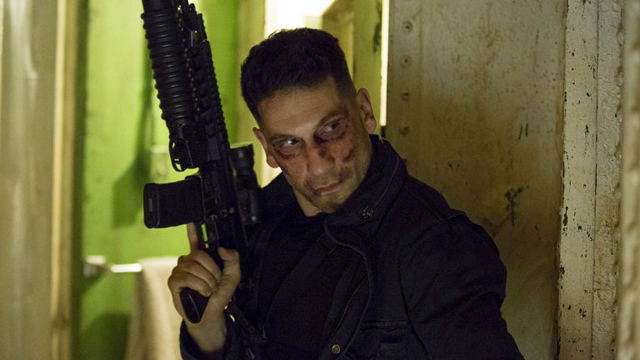 Netflix has finally gone ahead and ended the speculation surrounding the release date of the fuckin' Punisher series. Netflix is dropping the son of a bitch in 2017, which, uh, we all sort of thought. Not only that, though! Not only that. A couple of cast announcements have dropped, too.
Jon Bernthal got tongues wagging with reports that Netflix's Punisher spinoff had already started filming, and now Marvel is finally backing it up. Not only do we know for sure that 2017 will see the Punisher's return, but also three major additions to the Netflix cast.

In addition to confirming Ben Barnes among the cast (albeit not in the villainous role some had suggested), Marvel reveals that Girls star Ebon Moss-Bachrach will take the role of "Micro." So reads the three major additions below:

Ben Barnes ("The Chronicles of Narnia") joins the cast as Billy Russo, Frank's Castle's best friend from his days in the Special Forces. He runs a successful private military corporation called "Anvil."'

Ebon Moss-Bachrach ("Girls") will play Micro, a former NSA analyst whose secrets may be of great value to Frank Castle and everyone around them.

And Amber Rose Revah ("Indian Summers," "Son of God") joins as Dinah Madani, a highly-trained sophisticated Homeland Security agent who is vexed by the Punisher.

All that said, confirmation that The Punisher would premiere in 2017 raises the question of whether Netflix intends to keep to its two Marvel series per year, potentially pushing The Defenders into 2018. Iron Fist is at least confirmed for March 2017, while this summer's Defenders teaser similarly promised a 2017 bow.