24 HOUR EXTRA LIFE LIVE EVENT October 1-2 8am-8am [OVER]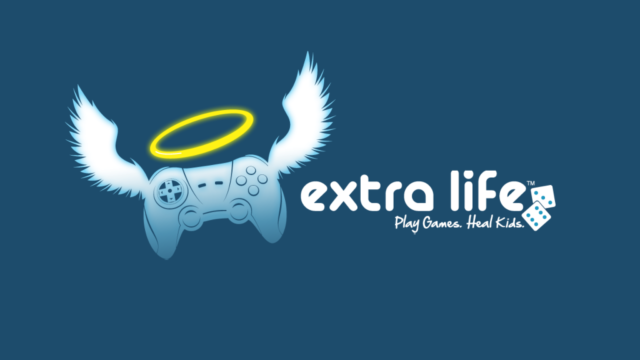 Hello friends!  As I mentioned in my post last week , the 24 hour gaming marathon is upon us.  I will be updating this particular post as we descend deeper down the rabbit hole of temporary insomnia, and sugary snacks to keep our constitutions strong.
So what's the point of all this hubbub?   Well, to raise some money for sick kids and to play some games to  remember that for each crushing blow Life or Fate throws at us, we're going to laugh in its face as its jaws of death slowly close in around us.  So stay tuned with us throughout the day as this post is updated, and join us in the comments for revelry.  You can also still donate if you like

---
GAME: Concordia
TIME: 8:30am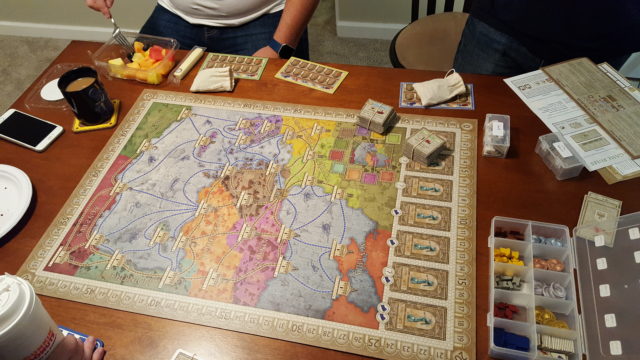 Concordia.  It begins.  For more info on the wonderful game that is concordia, check out the Shut Up and Sit Down review.
---
GAME: Boss Monster
TIME: 9:15am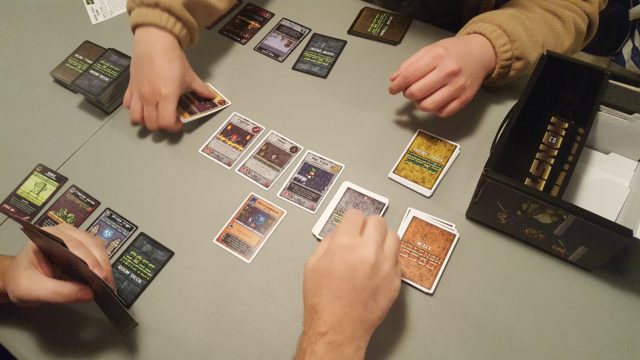 Boss monster is a game where you are a Zelda Dungeon boss and you are luring heros into your dungeon and killing them.
---
GAME: Concept
TIME: 10:30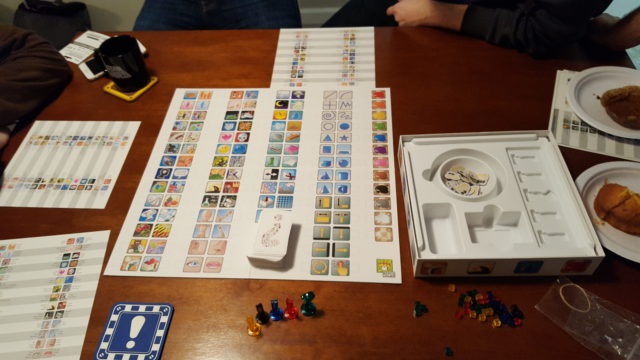 Concept is Pictionary for people cannot draw.
---
GAME: Magic the Gathering Commander
TIME: 1:10pm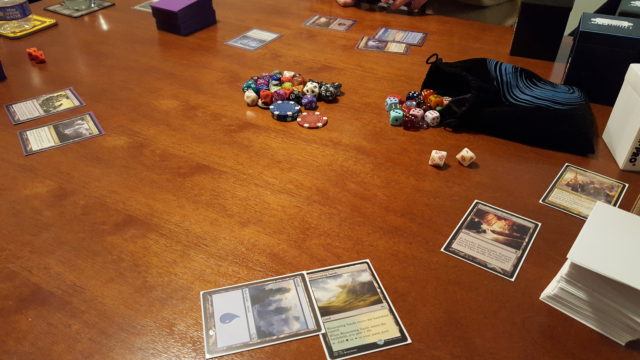 Classic staple of game days.
---
GAME: WWF No Mercy
TIME: 1:15pm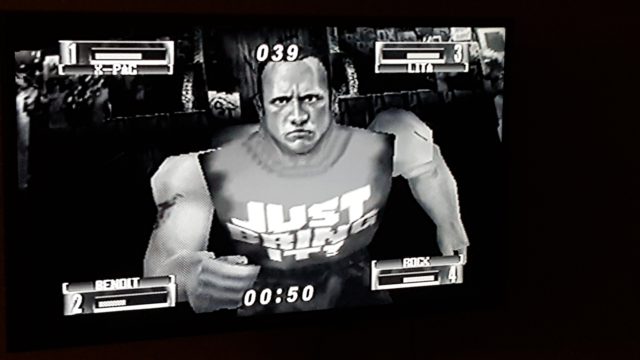 An offshoot group has started a No Mercy Royal Rumble.  Interesting.
---
GAME:Monikers
TIME:4:35pm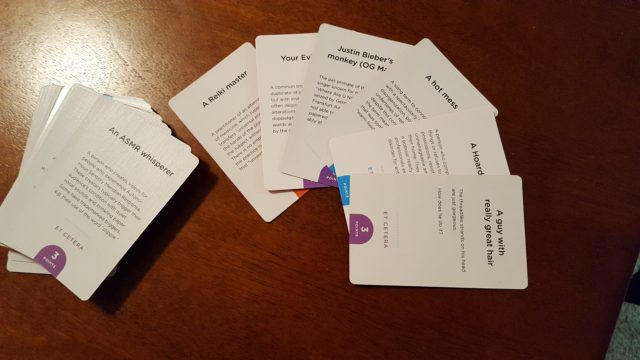 Monkiers is like Charades, but good.
---
GAME: Batman Love Letter
TIME: 5:00pm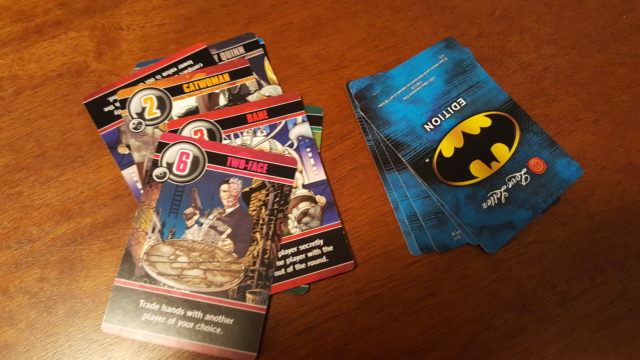 Yup!
---
GAME: Skull
TIME: 6:00pm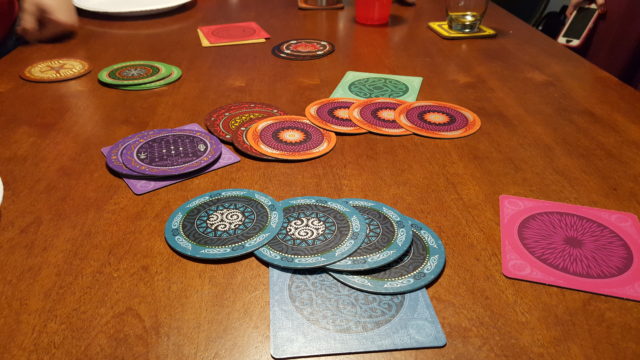 Skull is like Poker, but without all that math bullshit.  Its fantastic.
---
GAME:Captain Sonar
TIME: 7:15pm
This game was the most stressful game I have ever played.  We're going to play again.
---
GAME: Cribbage
TIME: 8:35pm
Sometimes the old ways are best.
---
GAME: Raw Deal
TIME: 9:15pm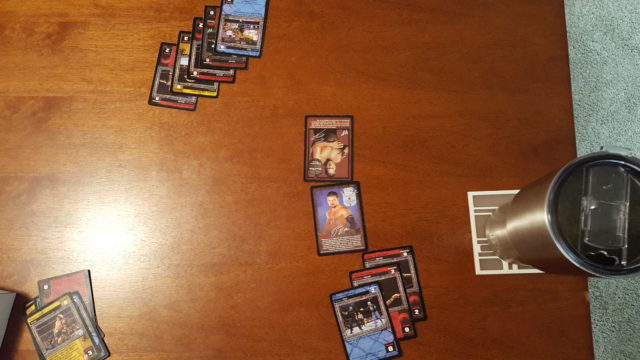 Yes, this is a game.  Yes we like it. Yes, that's my Artic Steel cup full of Mountain Dew.
---
GAME: Mage Knight
TIME: 10:15pm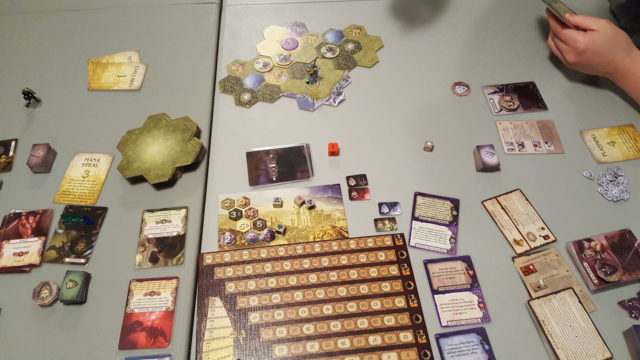 Mage knight is like Skyrim the board game.
---
GAME: Leaving Earth
TIME: 11:45pm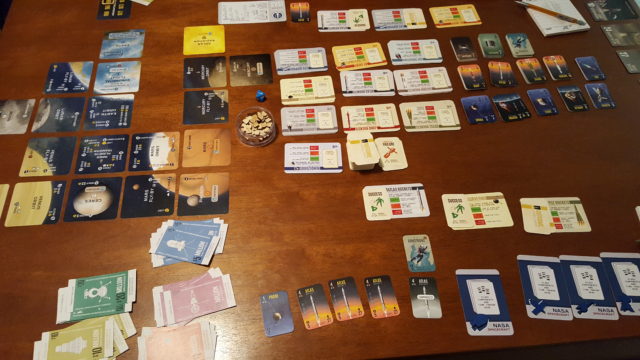 Running your own space agency in the 60's is no joke.  Math at midnight is great (SARCASM).
---
GAME: Halo 2
TIME: 2:25am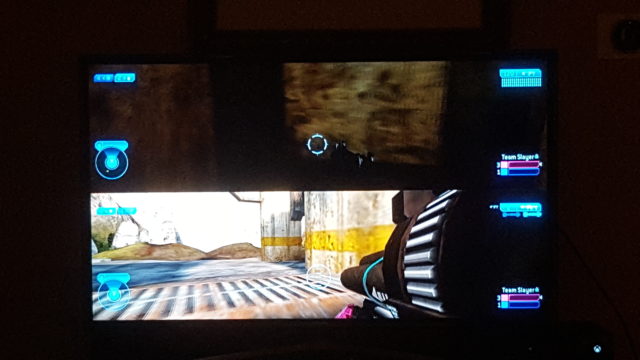 I am questioning my life choices.
---
GAME: Backgammon
TIME:4:15am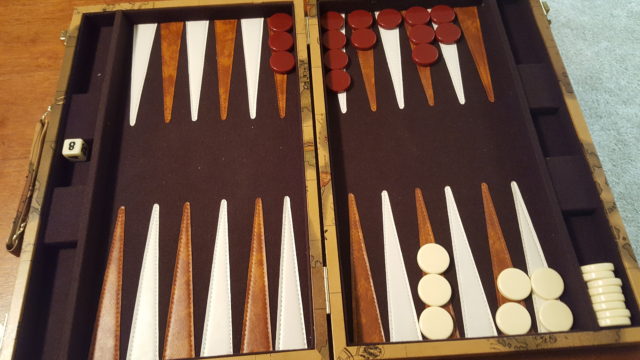 Am I still alive?  Did I phase into the conscioness into another being or realm?  Who am I?
---
GAME: Peggle
TIME:6:10am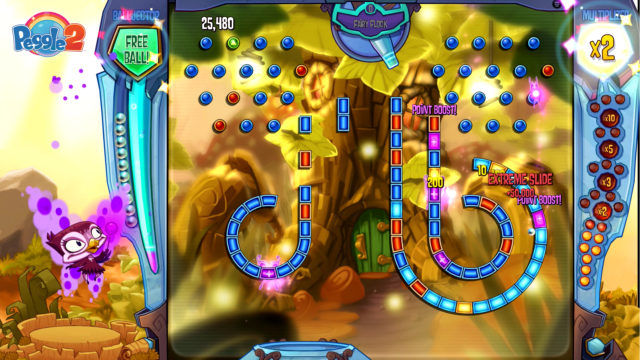 Peggle … WTF.  What am I doing?  Have I always been confined to this corporeal existence?  Am I a prisoner of the flesh or am I its sustenance?  How do Unicorns conjugate?  Where are my loafers?  I am a broken man.
---
GAME: Fallout 4
TIME: 6:30am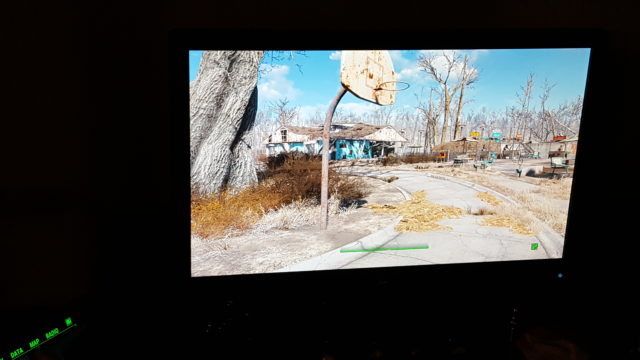 I knew this game back when I was a man.  But I am now a hummingbird, subsisting on nectar and elf wishes.  I can't wait to be a man again.
FINAL UPDATE: 8:00am
And now my watch is over.  I will now sleep forever.