First Look: Loki's costume in 'Thor: Ragnarok'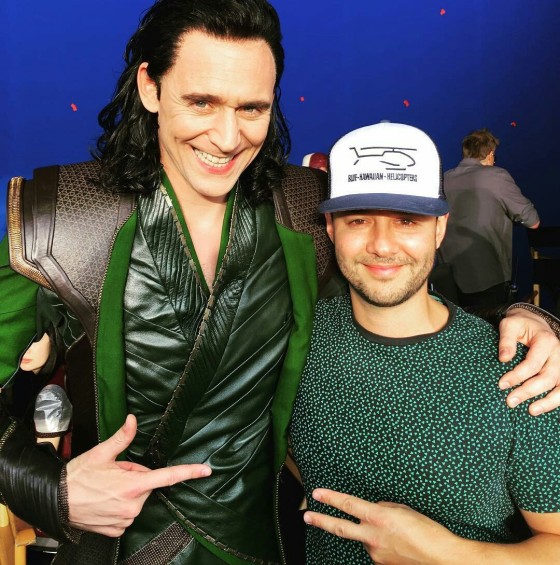 Tom Hiddleston showed off Loki's new look in a new photo posted to Instagram — and since deleted — earlier today by a South Korean fan. The image shows a smiling Hiddleston posing with his fan, presumably from the set of "Thor: Ragnarok," the third Thor solo film produced by Marvel Studios.

RELATED: Thor's Hemsworth, Hiddleston Left Asgard to Visit a Children's Hospital

Hiddleston's look hasn't changed significantly since the previous sequel, "Thor: The Dark World." He is still resplendent in emerald green, and continues to sport his trademark ankle-length vest with the killer shoulder pads, but the mandarin collar tunic with the golden crescent that previously anchored his look is gone. In its place is a wrap-around number that more resembles his prison look, and which possibly signals the lower status of Thor's adopted brother.

The Instagram account that initially shared the image also posted a second picture of the fan sandwiched between a haggard Chris Hemsworth and a manic Anthony Hopkins, both in costume as father and son duo, Thor and Odin. That image has been removed as well.