Jon Favreau joining 'Spider-Man: Homecoming' reprising his 'Iron Man' character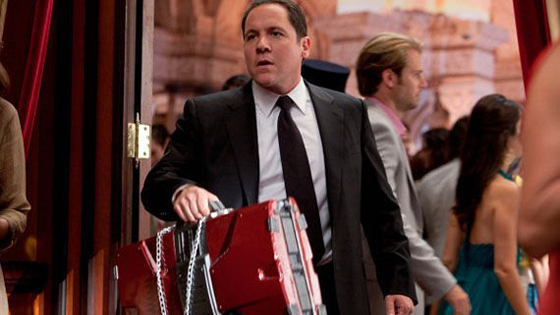 Jon Favreau is bringing Happy back, bay-bay! The director-actor has joined the cast of Spider-Man: Homecoming, reprising his comedic role from the Iron Man franchise.
Just when we thought there wouldn't be anymore Spider-Man: Homecoming casting news, here comes a bit of an unexpected — but pleasant — surprise: Jon Favreau will reprise his Iron Man role in Sony and Marvel's upcoming reboot, joining MCU star Robert Downey Jr. for Tom Holland's first solo outing as the iconic web-slinging hero. It's news that should make several fans, uh, happy?

Per Variety, Favreau will return to the MCU for Spider-Man: Homecoming, in which he'll reprise his role as Happy Hogan, Tony Stark's personal driver and general right-hand (human) man. Favreau directed the first two Iron Man movies and hasn't appeared in a Marvel film since 2013's Iron Man 3 — to be fair, he's been a bit busy with other things, like directing Disney's live-action remake of The Jungle Book, which looked like it probably took up quite a bit of his time.

Spider-Man: Homecoming stars Tom Holland as the titular hero, Marisa Tomei as Aunt May, Zendaya as (rumor has it) Mary Jane Watson, Michael Keaton as The Vulture and Orange Is the New Black's Michael Chernus as The Tinkerer. The reboot also stars Donald Glover, Martin Starr, Hannibal Buress and Kenneth Choi, and hits theaters on July 7, 2017.