Steve Rogers isn't Captain America in the Marvel Cinematic Universe anymore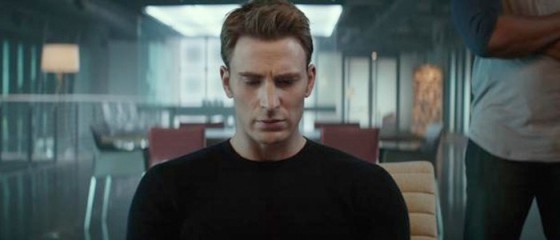 Rogers dropping that shield in Captain America: Civl War was more than symbolic, I guess. He was also dropping the mantle. For now, I suppose. I mean. Right? If dude ain't slinging shield by the end of Avengers 4, let alone Infinity War, I will be shocked.
The release of Captain America: Civil War on home video is almost upon us. The film will hit Digital HD on September 2nd and Blu-ray and DVD on September 13th, and you can rewatch that airport brawl over and over again. However, one moment in the movie may be a little harder to swallow now that we know what it means for the future of one of the characters. But in order to talk about it, we have to dive into major spoiler territory for Civil War, so proceed at your own risk.

At the end of Captain America: Civil War, after reluctantly fighting a Tony Stark (Robert Downey Jr.) enraged after learning that The Winter Soldier killed his parents, Steve Rogers (Chris Evans) puts down his shield and walks away from his heroic mantle. When he reappears at the end of the movie to break out his allies from The Raft, the superhero prison in the middle of the ocean, it's without the stars and stripes. After that key moment, many wondered if this meant Steve Rogers had truly quit being Captain America, and Anthony & Joe Russo have confirmed that fact for us.

The Huffington Post recently say down with Anthony and Joe Russo to talk a bit about Captain America: Civil War and they wanted to clarify whether or not Steve Rogers is no longer Captain America. Thankfully, this wasn't something that they had to keep secret and Joe Russo had this to say:

I think him dropping that shield is him letting go of that identity. [It's] him admitting that certainly the identity of Captain America was in conflict with the very personal choice that he was making.

What that likely means is that Steve Rogers has stepped away from his superhero identity at this time of crisis between the Avengers, and perhaps even more so because of how the government has made it their responsibility to supervise the Avengers and use them to fight their battles like some kind of superpowered military.