James Gunn: "There are no real plans" for 'Guardians of the Galaxy 3', Me: Yeah Okay.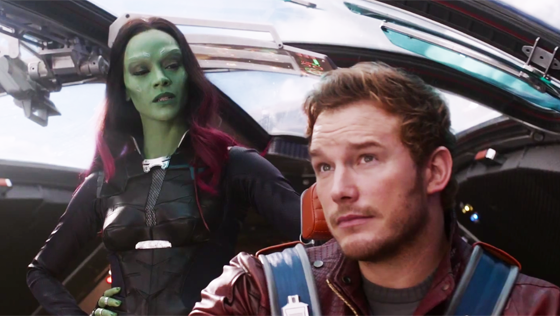 James Gunn said there are no real plans for GoTG 3. I assure you, Mr. Gunn, that Marvel is certainly planning on milking that zillion-dollar franchise a third time. As for your involvement in the movie? I'm not sure, maybe you do leave the series. Who knows. If the sequel rules, I hope you stay.
Guardians of the Galaxy" helmer James Gunn says there are still no plans for a third film, and that he's not sure yet if he'd want to return to direct another outing with the beloved intergalactic a-holes.

Asked by a fan if a "Guardians of the Galaxy 3" is in the works, Gunn replied on his Facebook page, "There are no real plans, and I haven't made up my mind yet what I'm doing next."

Additionally the fan asked Gunn what it's like to work with star Chris Pratt — to which he replied, "Chris is one of my closes friends in the world, and I love working with him."

Gunn previously clarified that "Guardians of the Galaxy Vol. 2" isn't meant to "lead to anything else," confirming that there will be no Thanos — or Infinity Stones — in the film. "I'm dealing with this one story. It's not like I have to change something now for something in the future. It's more like whatever happens in the future will have to be changed by what's created now."

The helmer noted in the same Q&A, "Do I have plans for a potential 'Vol. 3?' Yeah, if I did it — but I'm not sure if I will."

Starring Chris Pratt, Zoe Saldana, Dave Bautista and more, "Guardians of the Galaxy Vol. 2" opens on May 5, 2017.