'Star Trek Discovery' set 10 years before original series, features female lead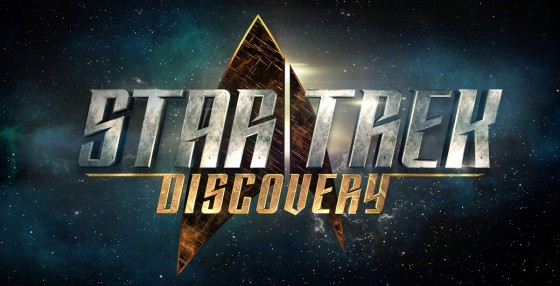 Star Trek Discovery news! Bryan Fuller dropped a good amount of it yesterday, including revelations as follows: set ten years before the original series, there is a female lead, and the show will feature an openly gay character.
"Star Trek: Discovery" will reportedly feature a human, female lead — who will potentially be diverse — as its lead character, in addition to an openly gay actor as one of the male leads, a female admiral, a male Klingon captain, a male admiral, a male adviser and a British male doctor.

According to The Hollywood Reporter, the news comes after CBS has faced criticism for dominating its fall lineup with white male stars.

On the series' push for diversity and its relevance in the current political climate, showrunner Bryan Fuller said at a panel for "Star Trek" at Comic-Con International, "Think about what's happening in America, and think about the promise of Star Trek, and what we can all do to get there," adding, "make a promise to leave this room with love, to leave this room with hope, to leave this room and take responsibility to craft a path to Gene Roddenberry's vision."

The series is set to premiere in January 2017 on CBS, and continue to be distributed the network's online streaming platform, CBS All-Access.
Today during the Television Critics Association panel presentation for CBS, showrunner Bryan Fuller confirmed new details on "Star Trek Discovery," including when the show will be set.

According to Fuller, the show will be set 10 years before "Star Trek: The Original Series." Due to its proximity to "TOS," "Discovery's" look, design, and ships will closely resemble Captain Kirk's. Putting "Discovery" in this timeline will also bridge the gap between "Star Trek Enterprise" and "TOS," something the series has never explored before.

During the panel Fuller was also asked a variety of questions, including if the Romulan war will be the main conflict in the series, if the show will remain diverse, and if Amanda Grayson — Spock's mother from "Star Trek" 2009 as played by Winona Ryder — will have a role.

Fuller denied the Romulan conflict saying that will not be the focus of the show. He said that there will be more aliens on the ship and that the Discovery will reflect the diversity Trek fans have come to expect. He also said that while Grayson is not officially confirmed for the show, she could show up at any time since he is a big fan of her character.

"Discovery" will also feature slightly more graphic content, since it will be exclusively available on CBS' streaming service All Access. Fuller says that he is currently discussing how prevalent adult language will be with CBS.

Fuller also confirmed that the leading female role will not be a Captain but a Lieutenant Commander. "We've seen six shows from a Captain's point of view — 'Star Trek Discovery' will show the bridge from a different perspective."

Lastly Fuller confirmed that he is open to bringing on former "Star Trek" cast members, as long as the crew of the Discovery is established first.