Grant Morrison and Brian Taylor ('Crank') adapting 'Brave New World' for SyFy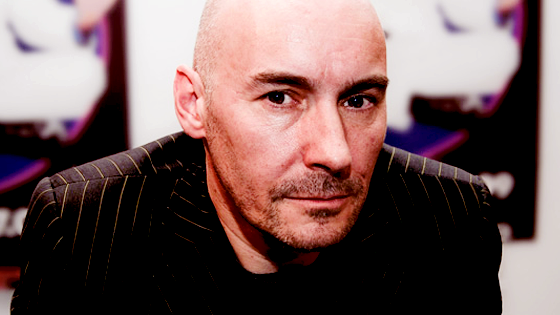 I don't know how I feel about this, despite Grant Morrison being one of my favorite comics writers, and Brave New World being one of my favorite novels.
Comics writer Grant Morrison and Crank co-director Brian Taylor have been chosen to turn dystopian novel Brave New World into a SyFy TV series, according to The Hollywood Reporter. The series was originally announced last year, with Dante's Peak writer Les Bohem attached; he's since been replaced by Morrison and Taylor, who will serve as writers and executive producers of the show. SyFy has also apparently commissioned a script for a series based on Morrison's hardboiled graphic novel Happy, which could be directed by Taylor if it's picked up.

As I mentioned when news of the adaptation first hit, the original announcement raised concerns that SyFy might steer Aldous Huxley's incredibly distinctive 1932 novel toward bland dystopianism. With the current team, that would come as a surprise. Grant Morrison's name is synonymous with mind-bending metafiction like The Invisibles, Animal Man, and Doom Patrol. Both he and Huxley have written extensively about psychedelic experiences — even if drugs are mostly a tool of oppression in Brave New World, in which disease and conflict have been eradicated at the cost of independent thought and spirituality. Taylor, meanwhile, co-wrote and co-directed the frenetic action movie Crank, its reasonably successful sequel, and critically panned science fiction film Gamer. We still don't know when (and if) Brave New World might air, but I'm officially fascinated nonetheless.